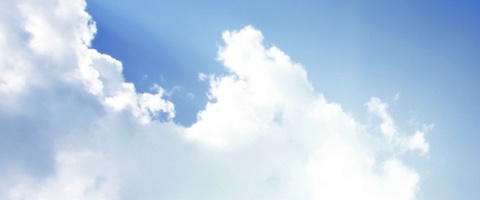 Citrix has announced at their Citrix Synergy conference in LA, that the company is providing an early view of upcoming releases of Citrix XenApp and Citrix XenDesktop, the company's industry-leading solutions for delivering Windows in the mobile-cloud era. New versions of XenApp and XenDesktop were released in March 2014, and Citrix is continuing a brisk pace of innovation in its flagship products to drive even higher levels of security and user experience for mobility and cloud on the unified platform for virtual Windows apps and desktops. At the conference, Citrix will provide an early view of refinements that enhance security capabilities, provide high-performance HTML5 browser-based access from any device, enable fast log-ons, simplify roaming apps across multiple devices and support for the latest USB 3.0 peripherals, as well as many more real-world, customer-driven features. In addition, Citrix is releasing a private technology preview of tools that will facilitate migration to the latest releases for existing customers. XenApp and XenDesktop are cornerstones of the new Citrix Workspace Suite, which unites its market-leading virtualization, mobility, networking and cloud services technologies to make it even easier for people to work anywhere.
To help organizations manage the market forces of consumerization, mobility and cloud, Citrix provides a complete mobile workspace solution that securely delivers apps, desktops, files and services to any user, on any device, over any network – all with an intuitive user experience. No other vendor can provide app and desktop delivery, secure mobile app and device management, and cloud networking for a comprehensive, customizable mobile workspace.
Delivering Real Customer Value
Citrix is refining its new generation of Windows delivery products with unique features that healthcare, finance, government and education customers have relied on for the last 25 years – features that will be available for the first time with both app delivery and VDI. These tightly-integrated products offer an unmatched mix of security with granular policy controls down to the application; advancements in user experience; management with end-user focused monitoring and reporting; and cloud-style openness and flexibility with multi-cloud support and native cloud provisioning built in. The upcoming releases will continue to deliver proven customer value, which has resulted from thousands of successful real-world customer deployments. Along with the private technology preview of migration tools, Citrix is providing an early look at additional technology at Synergy.
Simplifying Anywhere Access with Citrix Receiver for HTML5

– Citrix leads the industry in delivering a high-definition user experience over any network via a zero-install client that enables any HTML5 browser to easily access a mobile workspace on demand. At Synergy, Citrix is providing an early look at high-performance browser-based access via Citrix Receiver™ for HTML5. Upcoming enhancements to Citrix Receiver for HTML5 will include capabilities for advanced printing and USB device support such as smart card readers and bi-directional audio/video, 3D graphics acceleration through work with NVIDIA as well as optimizations for a new class of devices announced today by Intel and Google. To help support the adoption of Chromebooks, Citrix and Google also are working together to help speed this transition, and for a limited time, Citrix is providing a 25 percent promotional discount on XenApp Platinum edition for enterprises purchasing Google Chromebooks.

Simplify and Speed Up Migration

– Enterprises today have thousands of apps, including mission-critical apps, running on XenApp. Migrations to new platforms take careful planning and execution, and the Citrix FlexCast Management Architecture is the optimal platform, enabling current XenApp customers to reduce the time and overhead of application virtualization and platform migrations by as much as 90 percent. At Synergy, Citrix is releasing a private technology preview of migration tools. This allows Citrix to gather real-world feedback on how customers are able to capture and migrate policies, images and configurations and move them smoothly to the new architecture. These tools will allow customers to preserve key features that competing solutions don't have, such as new mobility, automation and cloud capabilities and Citrix HDX™ technologies. The tools will dramatically simplify the migration and upgrade process, while minimizing downtime and streamlining administrative efforts. In addition to migration tools, Citrix AppDNA™ application migration software gives customers powerful tools to qualify and remediate apps for use with new operating systems, another key step in migrating to new platforms.

Powerful User Experience over Mobile Networks

– Citrix will also provide an early look at the powerful combination of HDX technology and Framehawk. The advanced data and video remoting capabilities dramatically improve the user experience by intelligently rendering large amounts of data in the datacenter and displaying the contents on mobile devices without compromising real-time performance. Framehawk technology will be integrated into HDX technology to provide users with a powerful, high-definition user experience over any type of network including unreliable mobile and Wi-Fi networks.
Strong Partner Ecosystem Engagement
Throughout its 25-year history, Citrix has made partnership part of its DNA. Building a strong partner ecosystem through major partners, such as HP and NVIDIA, as well as driving additional customer value through its Citrix Ready® programs, has continued to be a key strategy in helping customers deliver integrated IT solutions. Citrix partners are building products that support and integrate with the FlexCast Management Architecture, further extending the value of this platform for customers.
HP DL380z Virtual Workstation with NVIDIA and Citrix

– Today, HP launched its new DL380z virtual workstation that leverages NVIDIA GRID technology to provide a secure, high-performance solution for delivering 3D apps with XenDesktop and HDX 3D Pro. Customers benefit from the tight collaboration between Citrix, HP and NVIDIA with high-performance delivery of graphics-intensive 3D apps.

Optimizing 3D App Experience with NVIDIA

– Citrix led the industry as the first to enable graphics acceleration for XenApp with NVIDIA GPUs, and on the Synergy keynote stage last year it was joined by NVIDIA to introduce the first native GRID vGPU technology for sharing GPU power across multiple VDI users with XenDesktop. Over the last year, NVIDIA and Citrix have seen increasing customer adoption across North America, Europe and Japan in the manufacturing, global engineering and energy markets. This year, Citrix is continuing theinvestment and commitment with Citrix XenServer and an upcoming technology preview supporting 64-bit architecture, delivering enhanced user density for vGPU-enabled workloads.

Helping Enterprises Leverage the Power of the Cloud

– Announced in January 2014, the Citrix Ready Infrastructure-as-a-Service (IaaS) Cloud for XenDesktop program gives customers the confidence that XenDesktop will run on a particular cloud operator's infrastructure. The first of a growing set of cloud providers are validating that their IaaS clouds support XenDesktop and XenApp. Ennit server GmbH, MCPc and SSI have passed a rigid set of functional requirements verifying that their production cloud infrastructures, based on Citrix CloudPlatform™ powered by Apache CloudStack™, and will support hybrid cloud provisioning directly from XenDesktop 7.5 and XenApp 7.5. In addition, CloudOps, Datapipe, EVRY, Host.net, iNNOVO Cloud GmbH, Ikoula, Janz IT, MK Netzdienste, NTT Communications, Corp., PKN Datenkommunikations GmbH, SCSK, Verio and Zajil Telecom are also working with Citrix to verify the readiness of their cloud infrastructure. 

Reducing Storage Costs for VDI

– Announced in January 2014, the Citrix Ready VDI Capacity Program Verified for XenDesktop continues to expand with new partners. Twelve storage partners have been verified to provide customers with a cost-effective design and pricing, as low as $15 per user, to dramatically simplify storage costs and sizing for VDI.

Broad Ecosystem of Verified 3D Apps

– Since 2009, Citrix has worked with the leading graphics ISVs to deliver centralized 3D graphics applications using XenApp and XenDesktop with HDX 3D Pro. Citrix is the market-leader in this space with an extensive ecosystem of 3D app vendors who have verified their software with Citrix, including Autodesk AutoCAD and Revit, Siemens NX and TeamCenter, PTC Creo, Intergraph SmartPlant 3D, MicroStation PowerDraft and V8i, Adobe Creative Cloud and more.
{loadposition content_starwind600}