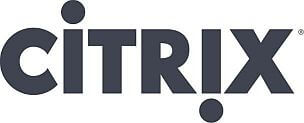 Citrix has announced that they have released a new version of Citrix XenClient. XenClient 5 brings enterprise mobility to the next level. This is done by leveraging the powerful personalization and profile management technology in Citrix XenDesktop, XenClient 5 allows mobile workers to seamlessly work across laptops, tablets and smartphones using their virtual desktop hosted or local along with their files and documents. XenDesktop with XenClient and Citrix ShareFile give mobile workers the personalized virtual desktop experience and data synchronization they want, where they want it, all with the centralized control IT needs. The unique integration of XenClient 5, included as part of XenDesktop represents an industry first, providing personalization and profile management across local and hosted virtual desktops. Industry analysts expect this to drive broader adoption of desktop virtualization, a key enabler of the mobile enterprise.
According to IDC, by 2015 the worlds mobile worker population will reach 1.3 billion, representing approximately 37.2 percent of the total workforce. Mobile workers use multiple devices laptops, smartphones and tablets in the office and on the road. They expect their desktop and their data to be available wherever they need to work. VDI has helped drive mobile workstyles, but when users need the full power of their laptop, or need to work offline, a local virtual desktop is more appropriate. This has created a significant opportunity for local virtual desktops to enhance the hosted virtual desktop (VDI) experience. Up until now, options for delivering a consistent personalized local and hosted virtual desktop experience have required complex custom deployments, or compromises in user experience. XenClient, now included as part of XenDesktop, offers the first solution to unify the mobile worker experience across hosted and local virtual desktops
Your Desktop and Your Data Where You Want Them
XenClient 5 integrates Personal vDisk technology already in XenDesktop to enable personalization, and integrates with ShareFile to sync data across local and hosted virtual desktop environments. Users will have a seamless and personalized user experience, and IT gains new levels of security, reliability and control with simplified desktop management. The integration of Personal vDisk technology is built into the two core components of XenClient:
XenClient Engine XenClient is a true Type-1 client hypervisor that runs on bare metal and provides high performance and security, letting users run a centrally managed virtual desktop and lets power users run multiple local virtual desktops simultaneously, side-by-side and in complete isolation. Users of XenClient-powered devices can access their various virtual desktops anywhere, anytimeeven while disconnected from the network.
XenClient Synchronizer Synchronizer for XenClient enables IT to centrally manage the virtual desktops running locally on PCs as well as manage the devices themselves. Using Synchronizer, IT can centrally back up user data through a secure connection whenever the user connects to the Internet, define security policies, disable lost or stolen PCs, and restore a users virtual desktop on any XenClient-based device.
XenClient 5 will be available for download August 12 from the Citrix website. XenClient 5 is also included in XenDesktop Enterprise and Platinum editions. Customers that are current on XenDesktop Subscription Advantage can download XenClient 5 for free as a benefit of their Subscription Advantage membership.
Customers interested in a trial of XenClient for delivering local virtual desktops to mobile laptops and PCs can download XenClient Enterprise 5 and create a test environment for up to 10 user
{loadposition content_starwind600}