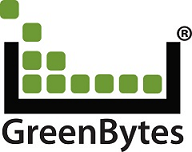 GreenBytes, Inc., a developer of full-featured virtual desktop solutions that uniquely support existing infrastructure, today announced that the GreenBytes IO Offload Engine has been shortlisted for the 2013 Datacenter Solutions Awards (DCS) in the Datacenter Appliance of the Year category.
DCS finalists were selected by prominent UK editors and analysts. Voting for the winners is open to the public, which is encouraged to choose the most innovative solutions that deliver the greatest impact on businesses.
"Desktop virtualization promises great savings and flexibility; however, many implementations stall or fail outright because of massive storage requirements that end up costing much more than anticipated, and desktop performance degradation that impedes productivity. IT organizations desperately need an easy, effective way to decrease the load on existing storage systems and deliver a great experience for users—and that is exactly what the GreenBytes IO Offload Engine makes possible," said Steve O'Donnell, Chairman and CEO, GreenBytes. "We're pleased that, like the many businesses that have adopted the IO Offload Engine, the DCS judges recognize the value of our unique approach."
The IO Offload Engine is a plug-and-play appliance that diverts swap and boot traffic away from the primary storage. The appliance features GreenBytes' patented zero latency inline deduplication technology, which sends only truly unique data to the storage system, significantly reducing the amount of data stored, often by up to 90%, and boosting performance of virtual desktops.
Click here to vote for GreenBytes IO Offload Engine for Datacenter Appliance of the Year.
About The DCS Awards
The DCS Awards recognize products, services and companies for innovation in data center fields, and honor the achievements of vendors, end-users and channel partners. The judging panel is comprised of UK datacenter editors and analysts who evaluated all entrants to come up with a shortlist of finalists. Voting is open to the public through May 9, 2013. Winners will be announced at a gala event at the Millennium Gloucester Hotel in London on May 23, 2013. For more information on the awards, visithttps://dcsawards.com/home.
About GreenBytes, Inc.
GreenBytes delivers patented IO-Offload desktop virtualization solutions that maximize the effective performance and capacity of existing infrastructure to provide persistent, full-featured virtual desktops with the manageability, scalability and affordability required for cloud-scale VDI deployments. GreenBytes was founded in 2007 and is based in Providence, Rhode Island, USA. For more information, please visit www.getgreenbytes.com.