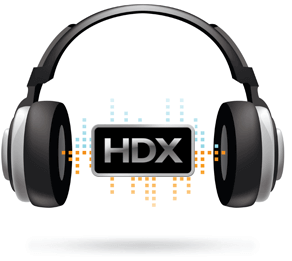 Citrix HDX RealTime Optimization Pack provides a highly scalable solution for delivering real-time audio-video conferencing and VoIP enterprise telephony through Microsoft Skype for Business in XenDesktop and XenApp environments to users on Linux, Mac, and Windows devices.
HDX RealTime Optimization Pack leverages your existing Microsoft Skype for Business infrastructure and inter-operates with other Microsoft Skype for Business endpoints running natively on devices.
HDX RealTime Optimization Pack consists of both client and server components:
The client component, called Citrix HDX RealTime Media Engine, integrates with Citrix Receiver on the endpoint device and performs media processing directly on the user device itself, offloading the server for maximum scalability, minimizing network bandwidth consumption and ensuring optimal audio-video quality.
The server-side (and virtual desktop) component, Citrix HDX RealTime Connector, is a connector to the Microsoft Skype for Business client that drives the RealTime Media Engine on the endpoint. RealTime Connector runs in the virtual server environment alongside Microsoft Skype for Business and communicates signaling information over a Citrix ICA virtual channel to the RealTime Media Engine running on the user device.
What's new
 These features are newly available in Version 2.2:
Hardware acceleration for video (H.264) processing on various platforms.
UVC 1.1 and 1.5 Camera hardware encoding on Windows and Linux.
H.264 hardware encoding and decoding on Windows supporting Intel Quick Sync or AMD Video Coding Engine (VCE).
Citrix Customer Experience Improvement Program (CEIP). Voluntary data collection program in which Citrix products gather anonymous configuration, performance, error, and usage data from your deployment and automatically send the data to Citrix.
Call Admission Control support. When you enable Call Admission Control on the Skype for Business server, media quality in enterprise networks improves by tracking media bandwidth usage and denying calls that would overload the network by using too much bandwidth. RealTime Optimization Pack 2.2 supports Call Admission Control in all network configurations supported by Microsoft, for both on-premises and remote devices.  Note that this version does not support rerouting calls to the public switched telephone network (PSTN) but reroutes those calls to voicemail.
Ability to turn off version mismatch warnings for acceptable combinations of RealTime Connector and RealTime Media Engine.
The RealTime Media Engine installer supports both administrative and nonadministrative installations.
Windows Management Instrumentation (WMI) support. A Windows service, Citrix HDX RealTime Optimization Pack Service installs and starts during RealTime Connector installation. The service receives data from the RealTime Connector and publishes it as WMI objects.