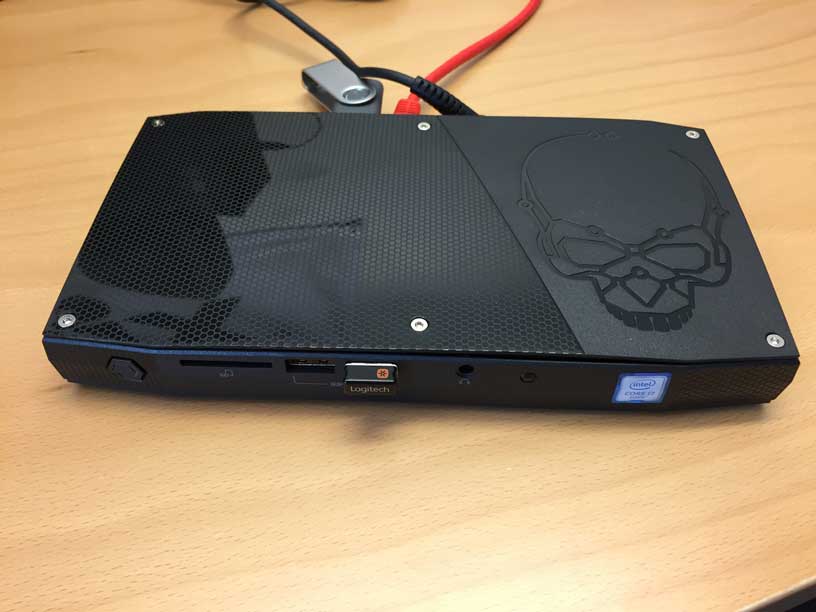 This is a guide on how to get Intel nuc skull canyon nuc6i7kyk to work with Citrix XenServer 7. Several folks I know have contacted me regarding why they can't get XenServer 7.x to fetch the Intel Iris GPU that is inside the intel nuc skull canyon nuc6i7kyk. So, here is the very quick, but easy guide to fixing just that 🙂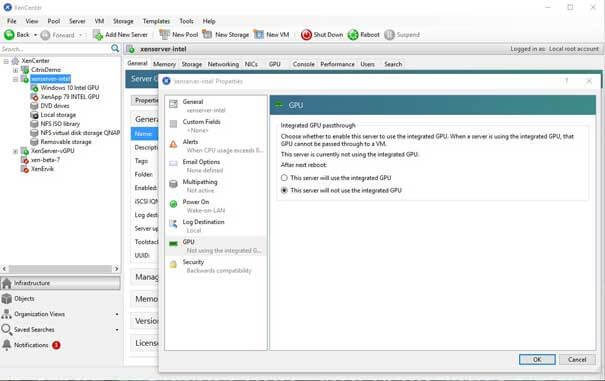 It's rather easy to expose the Iris GPU to the XenServer 7.x host. Only thing you have to do is to:
1. Right Click on the XenServer Host -> Properties
2. Go to the GPU section -> Choose This server will not use the integrated GPU
That's it, you will now be able to use the GPU in a pass-through mode ONLY. Intel GVT-g Mode is currently not supported on the Intel NUC Skull Canyon.
Please note that you will need to download the Intel Graphics driver from the intel.com website!