IBM announced that Toyota Boshoku will use IBM cloud technology in worldwide manufacturing and engineering projects, including automotive design. The new IBM SmartCloud Engineering Desktop consists of a group of cloud solutions designed for industrial sector clients that tap mission-critical 3D applications globally.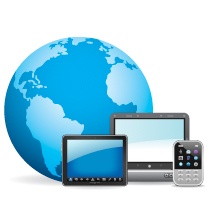 The global manufacturing industry faces an urgent need to deploy complex design, development and production systems to diverse locations to keep up with tight competition and address changes in market demands. To better meet their needs, many organizations look to use cloud technology to build an agile, global engineering environment. These needs include global work sharing for design and development and collaboration in efficient product development in their worldwide supplier network — all while reducing risks and costs. 
Designed to enable an agile engineering environment for companies like Toyota Boshoku, the engineering cloud includes technology from IBM and Citrix. By incorporating Citrix XenDesktop with HDX 3D Pro, IBM can virtualize and securely deliver 3D graphics or other intensive applications and high-performing desktops. 
Toyota Boshoku manufactures interior systems for automobile manufacturers in Japan and internationally. As an early adopter of 3D technology on the IBM Smart Business Desktop Cloud with Citrix XenDesktop, Toyota Boshoku has integrated computer-aided design (CAD) and Office applications on one desktop, which enhances productivity while reducing floor space and energy utilization. Loss of proprietary manufacturing designs and processes, CAD files, financial information, customer lists, research data and any other information that gives a company a competitive edge can halt business operations.  
The engineers of Toyota Boshoku can now securely access their engineering data and intellectual property which is centrally stored through Desktop Cloud environment from anywhere, at anytime to share with teams around the globe. This solution brings a variety of benefits to engineers.  For example, engineers are now able to access highly confidential assembly data from design rooms, project rooms, and factories without moving actual design data from the server to local PCs. In addition, because of XenDesktop with HDX 3D Pro, they can view assembly data from a factory far from the servers where the original data is securely located, without extending network bandwidth. This allows Toyota Boshoku to build a secure and accessible environment without adding high network costs.  
IBM will initially provide solutions for the desktop cloud environment designed for CAD applications and digital document security. The desktop cloud CAD solutions will provide each designer with flexible workstations with powerful image processing capabilities for intensive design work. Centralized management of confidential information is also available to enhance data properties. In addition, security solutions for digital documents will help prevent secondary leakage of confidential information in CAD applications by managing security policies on the cloud. These policies can help secure data being sent and received concerning research, design and development, which is especially important for designers increasingly using wireless or mobile devices such as tablets.
"Because of IBM's long history of working with clients using cloud computing, we are consistently applying new knowledge gained from across a diverse and international set of customers," said Erich Clementi, senior vice president, IBM Global Technology Services. "As a result, global clients like Toyota Boshoku continue to benefit from IBM's unique expertise and industry focus." 
"In the 3D professional graphic space, users demand very high performance and high image quality. IBM's leadership in data center blade system technologies, combined with the virtualization experience of Citrix, means that we can implement solutions with the performance necessary to satisfy the needs of engineers and designers" said Gordon Payne, senior vice president and general manager, Desktop and Cloud Division, Citrix.
As the basis for IBM SmartCloud Engineering Desktop, clients can leverage IBM's six global data centers to enable the utilization of standardized cloud services regardless of location. This will help them build a globally-optimized engineering environment for their organization and provide an environment to collaborate and integrate the power of global suppliers. Additionally, IBM Japan will actively work with independent software vendors (ISV) and business partners that play important role in developing and offering engineering solutions.