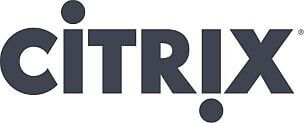 Lenovo has officially announced Intelligent Desktop Virtualization Solution (Lenovo Intelligent Client). This solution combines centralized manageability and distributed execution based on desktop virtualization. It uses local virtualization technology to provide centralized, scalable, simple, flexible and low-risk desktop solution utilizing existing equipment, meanwhile it can secure data, help users to simplify IT management and control risk based on type 1 Intelligent Desktop Virtualization (IDV) technology, which ensures that the enterprise IT environment stably runs in a desktop virtualization environment. Lenovo Intelligent Client solution is developed collaboratively by Lenovo, Citrix the leader in Desktop Virtualization and Intel – a world leader in computing innovation.
Lenovo Intelligent Client (LIC) provides high performance, low investment, easy deployment and easy management, which can fully meet enterprise-level requirement in the areas of centralized management, data security and fast IT response. Moreover, Lenovo LIC provides a reliable solution for enterprises to enable the mobile office and to effectively manage access to information, even when a device is lost or an employee leaves the company.
Lenovo Intelligent Client virtualizes local PC hardware and gives control of the hypervisor to IT managers providing centralized management and data security. Lenovo LIC solution is optimized for Intel-based ThinkPad and ThinkCentre platforms, including those with Intel Core vPro Processors.   IT managers can deploy, distribute and update OS/software/policy via network, achieving centralized management; Data management policy can be applied flexibly according to company strategy to ensure security. Additionally, Lenovo LIC solution provides hotkey switchovers between multiple operation systems, which not only aligns to the current PC Consumerization trend, but also can help organizations manage BYOD requirements. With offline mobile access, ThinkPad users now have full access to business desktops and apps from anywhere."
"Lenovo Intelligent Client solutions are designed to enhance central management and data security with uncompromised performance for end users in China,"  Tom Shell, VP and GM of Lenovo Global ThinkCentres & ThinkVision Business Unit, "Our strategic partnership with Citrix made it possible to take ThinkCentre desktops and all Think brand products to these new heights."
"We are pleased to partner closely with Lenovo and Intel in bringing Lenovo Intelligent Client to the China market.  In a single solution, LIC brings desktop virtualization to enterprise desktops and laptops by offering full security, unmatched reliability and control with a great usage experience – even when needing to work offline" noted Mitch Parker, VP and GM of Client Virtualization at Citrix.
 Lenovo Group Lenovo intelligent desktop virtualization solutions (Lenovo Intelligent Client LIC) officially released. The program is a centralized management and control, distributed desktop virtualization solution running using client virtualization to achieve, for different size users to provide a simple, convenient desktop low risk implementations, make full use of existing equipment-based smart desktop desktop virtualization technology (Intelligent Desktop Virtualization) concentrate standardized management and control, desktop data security, help customers simplify IT desktop management, control risk, and thus provide a good and stable operation of the enterprise business platform desktop environment. Lenovo intelligent desktop virtualization solutions from Citrix (Citrix) as well as chip leader Intel (Intel), jointly developed by Lenovo Group and a leader in the field of virtualization completed.
Since the the 4S product strategy for enterprise-class products since 2012, Lenovo in the field continue to force the ThinkServer servers and ThinkStation workstations and other enterprise-class products have gained a good market feedback. The official release Lenovo intelligent desktop virtualization solutions, officially opened the prelude to the association focusing on force enterprise-class solutions.
Lenovo intelligent desktop virtualization solutions with high performance, low cost, easy to deploy, easy management advantages, to fully meet the requirements of enterprise-class customers for centralized management, data security, and rapid IT response, mobile office and corporate staff, personnel changes when the effective management of information access and equipment lost a stable solution.
Lenovo intelligent desktop virtualization solution virtualized PC hardware implementation, The root OS control of the hands of IT administrators, in order to achieve the centralized management of PC and data security; and Intel Core vPro processor technology-based ThinkPad and ThinkCentre platform optimized. Through the program, IT administrators OS, software distribution / upgrade all through the completion of the network management, centralized management; according to the company's strategy to achieve the release of flexible data management security policy effectively protect data security. At the same time, the program also has a multi-operating system zero speed switching function, not only fully adapt to the trend of consumerization of PC products, and to meet the individual needs of the enterprise employees bring their own equipment office (BYOD). Offline mobile access features support, ThinkPad users full access to any location office desktop and applications.
One of the advocates as desktop virtualization technology, Lenovo has the industry's most comprehensive product line layout, from the front-end business notebook, desktop, one desktop to the back-end servers, storage and other enterprise-class products, Lenovo can innovation different specifications, on-demand customized products. Lenovo also has a strong ability to integrate hardware and software solutions leader with industry Desktop virtualization, Citrix has a long-term strategic partnership, for users to build complete end-to-end virtualization solutions.
"Lenovo the smart desktop virtualization program is committed to provide efficient centralized management for corporate users, high data security, and enjoy high-performance user experience of enterprise solutions." Said Tom Shell, vice president of Lenovo ThinkCentre & ThinkVision business unit general manager. " Lenovo and Citrix strategic cooperation ThinkCentre desktops and Think brand has taken a solid step forward in achieving virtualization capabilities.
"We are very pleased that Lenovo smart Citrix closely with Lenovo and Intel launch desktop virtualization solutions users are introduced to the Chinese market, the Chinese market is the Lenovo intelligent desktop virtualization solutions listed in the global region; adopt desktop virtualization The technology association intelligent desktop virtualization solution, only one program will be able to provide comprehensive security guarantees for corporate desktops and laptops, unmatched reliability and controllability, and even need to work offline when extraordinary experience. "thinking Jie company client virtualization, vice president and general manager, Mr. Mitch Parker said.
On this basis, Lenovo has the Lenovo also has the industry's most complete channel and service system, professional program development team can provide users with tailored pre-sale program advisory, and timely response to the user during the installation deployment, system transformation and various stages of maintenance upgrades and other service needs. Future, Lenovo will also continue to improve the servers, storage and other enterprise-class product line and business-class service, and further deepen cooperation with partners, to provide users with diversified demand of end-to-end solutions.
{loadposition content_starwind600}