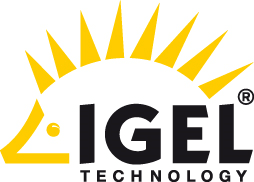 Baloise Group, a European provider of insurance and pension solutions, is standardizing its desktop environment with the help of thin client hardware and software from the German market leader IGEL Technology. An internal IT shop with user self-service is a further part of the "One Client" project. Thanks to rigorous integration and the use of the IGEL Universal Management Suite (UMS) management solution, a single full-time worker can now oversee several thousand IGEL thin clients. From now until the end of the project, the number of installed devices is set to increase from 1,800 to 3,000 – with no additional management outlay.
As part of the consolidation project, Baloise Group aims to move its group IT to the new computer center in Basel by 2015 and standardize as many of the 10,000 or so IT workstations as possible with the help of IGEL thin clients. In addition to price, service quality and remote management, energy efficiency and multimedia performance were the arguments in favor of choosing IGEL. The selected model – the IGEL UD5 LX with dual core processor – impressed with two digital video outputs, which the group uses for dual-monitor workstations with displays measuring up to 24 inches. 

User self-service with interface to thin client management
To complement the lasting effects of client standardization, the company is also working on further reducing desktop costs. With a user self-service philosophy, it allows partners to order their applications and client hardware themselves. In particular, it enables Baloise Group's Corporate IT to achieve a high level of automation. If a user orders an IGEL thin client, this will not only result in the hardware being dispatched but will also generate the appropriate settings profile, e.g. for a dualview workstation, based on the user data. In order to allow this end-to-end workflow, which reaches as far as the configuration level of the thin clients, IGEL developed a special interface to the database of its IGEL Universal Management Suite (UMS) management software for the group.

Virtualization as a requirement for BYOD and flex offices
Over 170 terminal servers with Citrix XenApp form the technical basis for the group-wide provision of published desktops and published apps such as Microsoft Office and SAP. For test and development environments, partners can also book virtual XenDesktops via the IT shop. All virtual and published desktops are accessed via the web browser, irrespective of devices. As a result, Baloise Group has put in place everything needed to implement modern working concepts such as flex office (shared desk) and bring your own device (BYOD). A flex office project is currently being piloted in Basel.
Increasing cost savings
Following Belgium and Luxembourg, the German national company, which includes Basler Versicherungen, is currently being connected to the central IT infrastructure. IGEL thin clients have been in use there for many years now. Corporate IT's aim is to achieve the highest possible adoption rate in each country as the cost savings increase as the installation basis grows. The operating costs for an IGEL thin client are currently around 35 percent lower than those for a workstation PC. What is more, Baloise Group expects the thin clients to be in operation for about two years longer.
"With the help of Citrix and IGEL, we are increasingly benefiting from highly efficient standardized workstations," said Marc Baier, Head of Collaboration & Workplace Services, Baloise Group. "On this basis, we can refocus our IT personnel resources on strategic tasks, in particular developing and implementing flex office and BYOD."
"The Baloise Group case shows how efficient an intelligent combination of thin client hardware and software can be on the enterprise level," remarked Jan Hendrik Tendahl, Key Account Manager Finance & Insurance at IGEL Technology. "We look forward to contributing to the success of this futuristic project through our solutions."
{loadposition content_starwind600}