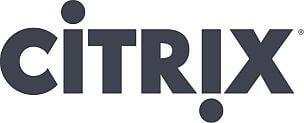 Citrix has announced that it's President and Chief Executive Officer, Mark B. Templeton, will remain in his current role and will not retire next year as previously announced. In addition, as part of its ongoing commitment to evolve its board of directors, Citrix announced the addition of Robert (Bob) M. Calderoni to its board, effective immediately.
Citrix Chairman Thomas F. Bogan said, "Since January, the Board has been working diligently with outside advisors to select our next CEO.  During the search, Mark informed us that, after much consideration, his desire was to stay on as CEO.  After completing our search process, and considering a number of qualified candidates, the Board concluded that Mark is the best leader to drive the Company forward at this time of dynamic change in our business."
"While Mark has made a multi-year commitment, CEO succession remains an important focus for our Board and we will continue to manage for the time when he steps down," Bogan said.
Templeton said, "While I had planned to retire within the year following my leave of absence, my personal circumstances have changed, and I am more determined than ever to lead Citrix through its next wave of transformation. Our core businesses have market-leading positions and our early successes in mobile and cloud services put the Company at a pivotal inflection point in its evolution.  I deeply appreciate the Board's support for my continued leadership of the company at this important time. There is much to be done, and my commitment to drive the business forward is unwavering."
Templeton joined Citrix in 1995 as Vice President of Marketing, prior to its initial public offering. He was appointed President in 1998 and Chief Executive Officer in 2001. During his tenure, Citrix has transformed from a one-product, $15 million organization, to a global leader with revenues of $2.9 billion in 2013.  He has played a key role in shaping Citrix's culture, market direction, product strategy and passion for customers.  He holds a bachelor's degree in product design from North Carolina State University and an MBA from the University of Virginia, Darden School of Business.
Citrix also announced today the addition of Bob Calderoni to its board.  Mr. Calderoni previously served as President and Chief Executive Officer of Ariba, Inc., an SAP company, and as a member of the Global Managing Board at SAP AG between 2012 and 2014.
Prior to the acquisition of Ariba by SAP in May 2012, Mr. Calderoni was Chairman and Chief Executive Officer of Ariba, beginning in July 2003.  Prior to that, he held the roles of president and CEO and Executive Vice President and Chief Financial Officer.
Prior to joining Ariba in November 2000, Mr. Calderoni served as Chief Financial Officer at Avery Dennison Corporation, Senior Vice President of Finance and Controller at Apple Computer, and Vice President of Finance at IBM Corp.
"Bob brings to us a wealth of industry experience and proven capabilities in governing and managing competitive, global scale enterprises," said Thomas Bogan.  "We are honored to have a new director of Bob's capabilities and character serve on the Citrix board."
Mr. Calderoni also serves as a member of the board of directors of Juniper Networks and KLA-Tencor.  Mr. Calderoni is a Certified Public Accountant and holds a Bachelor of Science Degree in Business Administration, Public Accounting & Finance from Fordham University.
{loadposition content_starwind600}