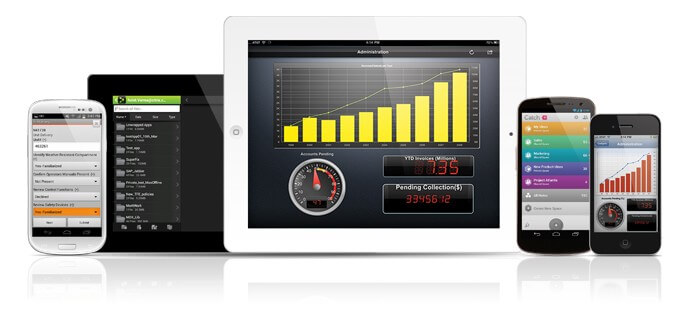 The Miami Marlins are a professional Major League Baseball team based in Miami, Florida. While constructing their new state-of-the-art ballpark in 2012, the Marlins leveraged Citrix solutions to migrate over 450 employees from a co-located, shared IT environment to the new stadium offering a secure mobile platform accessible from anywhere, anytime on any device.
By implementing Citrix Workspace Suite along with NetScaler, Marlins' employees moved from office-bound physical desktops and laptops to a completely mobile workplace in which location is irrelevant and flexibility and security are key. Employees can now work anywhere in the stadium or remotely; scouts and interns can securely access crucial data via tablets, as well as share video clips and other large files with third parties; and sales agents can process ticket orders on mobile devices, showing a patron an actual seating section then processing the order real-time in front of the guest. In addition, the organization can scale all of these activities up and down seasonally. Overall, the implementation of Citrix solutions has created an efficient infrastructure that makes employees mobile, while also driving increased ticket sales and improved customer experience for baseball fans.
The key benefits of this Citrix deployment include:
Mobile Workplace – The ability to seamlessly relocate hundreds of staff members to the new ballpark without having to physically move existing infrastructure. At their previous location, the Marlins' users were very much tied to their physical desktops. They were not able to move around the building or work remotely, unless VPN software was deployed, so the thought of moving to a new site was a big challenge. During the transition to a new stadium, by implementing XenDesktop, the Marlins were able to have employees finish the workday Friday at Sun Life Stadium and start working at Marlins Park on Monday morning, continuing with their normal workday routine using nothing but a WYSE thin client. No new setup or training was required. This mobility continues on for employees who now work on a daily basis from anywhere using mobile devices.
Security – The organization needed to find a new method to efficiently support a variety of remote workers from scouts to interns. Scouts faced the problem of securing their sensitive data and files as well as allowing them to share very large video clips and other files via email, which was a constant source of frustration. Interns on the other hand were prohibited from accessing sensitive information, but still needed to perform their roles efficiently. To deal with these unique scenarios, the Marlins chose ShareFile to provide remote workers with a place to securely store and share data without having to keep a local copy and XenMobile to ensure tablets and mobile phones are secure and manageable. In addition, they implemented XenApp to provision and instantly remove access rights and applications that are provided to interns on thin clients. By adopting these tools, the organization's view toward mobile devices changed from a security threat to a powerful business tool.
Sales – A year before the ballpark opened, the organization began to dramatically improve its ability to market, sell and process ticket orders wirelessly on mobile platforms using Citrix technology. Previously, ticket sales agents had to be in the office to place orders for seats. By transitioning the sales team to using the Citrix virtual desktop, sales teams now can access proprietary apps to show a patron an actual seating section over the phone using GoToMeeting, then bring them into the stadium real time to show them the same location in person. This ability to show the customer a 3D image of the park in advance gives potential ticket buyers a better vision of the experience, which has led to increased ticket sales.
Scalability – The Marlins needed to be able to easily scale resources up and down during the baseball season for added sales and call center capacity. Previously, the Marlins would spend weeks planning and deploying a new, temporary mobile sales office to scale up in capability. With the ability to auto-provision as needed, the Marlins can now easily support the additional users during their peak season, without the need to deploy new equipment or build additional infrastructure. The time savings is immense as well given that this switch can now be accomplished in a single day instead of weeks.
High Availability – The Marlins built a highly-available infrastructure utilizing an off-site colocation facility to provide redundancy and business continuity capabilities. Adding the team's spring training facility to the infrastructure enhanced this plan by allowing the movement of personnel between the two facilities without any disruption in collaboration or service.
Improved Customer Service – In the past, the Marlins required a VPN to be established from the remote worker's laptop prior to the help desk gaining access to provide support remotely. When the VPN was not functional, the only recourse was to ship the laptop back to the IT department and wait for it to be repaired. With GoToAssist, the Marlins no longer require a VPN to provide support, nor any installation ahead of time. Gaining remote access is far more reliable now and allows the Marlins IT staff to support remote workers in real-time. This provides far more flexibility and improved customer service when support is needed.