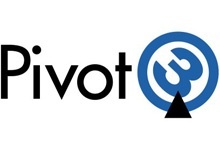 Pivot3, a leading provider of unified storage and compute appliances, today announced support of VMware View™ 5.1 for its vSTAC™ VDI family of appliances. As part of today's launch of the VMware End-User Computing (EUC) Portfolio, Pivot3's VDI products are designed to provide small and medium business users with the ability to quickly deploy, pilot, and scale VMware View 5.1 virtual desktops across their organizations.
Aligned with VMware View's commitment to delivering elastic desktop services for end-users and administrative control and flexibility, Pivot3 vSTAC pay-as-you-grow VDI products have been optimized to support the new VMware View 5.1 architecture.
"Organizations are looking beyond their current PC-centric computing environments to deliver a mobile, agile and connected desktop infrastructure that offers a rich user-experience and simplified delivery and management. VMware is building on its EUC products and solutions portfolio to support end-user demands for true IT freedom and control," said Vittorio Viarengo, vice president, End-User Computing, VMware. "The Pivot3 vSTAC VDI appliance family supports the Post-PC era by delivering all of the rich features of the VMware EUC platform in a simple, scalable and affordable solution."
Pivot3 vSTAC™ VDI appliances unify storage and servers greatly streamlining and simplifying the  configuration and integration of separate SAN storage, servers and software into a VDI solution. Each vSTAC VDI appliance delivers a high-performance, low-cost VDI experience with a pay-as-your-grow design, with one appliance capable of supporting 100 to 1000 virtual desktops.
Pivot3 has created a simple 1-2-3 approach for customers to acquire its VDI solution. First, prospective customers can test drive Pivot3's VDI solutions in a live test environment. Next, they can order a vSTAC P Cubed appliance and deploy 100 pilot desktops in under one hour. Finally, customers can scale beyond 100 desktops by simply adding additional vSTAC VDI plug-and-play appliances as needed, creating an enterprise-class shared resource virtual desktop infrastructure. 
"Our customers are impressed with the new features, usability and performance gains coming out of the VMware View development team," said Lee Caswell, founder and chief strategy officer at Pivot3. "VMware View™ 5.1 addresses the top priority items requested by the SMB market and the release will accelerate our successes. The combination of Pivot3 VDI scale-out appliances and VMware View 5.1 expands the reach of enterprise-class VDI performance and features by making it simple and affordable for the SMB audience that many would argue need the benefits of desktop virtualization the most."
Building Zones, a UK-based wireless consultancy and managed services company, has incorporated the Pivot3 vSTAC VDI into its portfolio of technology solutions to enable its clients to quickly and easily deploy VDI. "From a Building Zones perspective, we feel that the Pivot3 VDI solution provides the opportunity for a channel partner like us to deliver desktop modernization to our customers in a simple and affordable manner." said Jason Green, managing director at Building Zones. "With Pivot's support of VMware View 5.1, we will now be able to offer the highest performance, most robust and flexible VDI solution to our mid-market customers." 
Product Availability and Pricing
The Pivot3 vSTAC VDI is available now and has already garnered the interest of several leading enterprises across various industries, including healthcare, education, government and financial services. Customer pricing starts at $350 per desktop.
Supporting Resources
Find the latest news and information about Pivot3 vSTAC VDI and P³ online:
·         VMware Rapid Desktop Program Support
·         Twitter
Additional Pivot3 information for VMware resellers and partners can also be found on VMware Partner Central.
For more information on the latest capabilities of VMware View 5.1, VMware will be hosting a "Driver's Ed" webinar serieswhere attendees can take a chauffeured live tour of View 5.1. Details will be available next week at here.
About Pivot3
Pivot3 was founded in 2003 on the idea that today's stack of servers, storage and networks could be radically simplified and unified to drive down complexity and cost. The company has over 500 customers across the globe deploying the Pivot3 storage and compute STAC™. Pivot3 products are deployed in the data protection, digital surveillance and rich media markets and have seen particular success in the public sector, transportation, education and retail vertical segments. The company has won numerous awards and was most recently selected by the Wall Street Journal for the prestigious "2011 Next Big Thing" category. To learn more about Pivot3, visit www.pivot3.com.