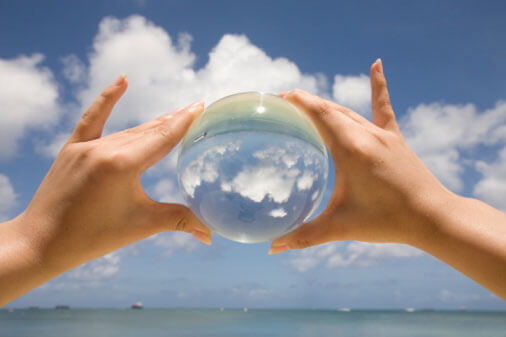 Samsung Electronics has announced that it has agreed to acquire Joyent, Inc., a leading public and private cloud provider. With Joyent's superior cloud technology, Samsung will now have access to its own cloud platform capable of supporting its growing lineup of mobile, Internet of Things (IoT) and cloud-based software and services.
The transaction remains subject to customary closing conditions.
"Samsung evaluated a wide range of potential companies in the public and private cloud infrastructure space with a focus on leading-edge scalable technology and talent. In Joyent, we saw an experienced management team with deep domain expertise and a robust cloud technology validated by some of the largest Fortune 500 customers," said Injong Rhee, CTO of the Mobile Communications business at Samsung Electronics.
As smartphones and connected-devices have taken hold across the world, cloud computing has become fundamental in providing users with exciting and reliable services and experiences on their devices. With leadership positions in both mobile and IoT, this acquisition represents Samsung's commitment to provide a seamless user experience to millions of customers.
Joyent's technology will strengthen this position, while allowing Samsung to scale its own cloud infrastructure and services as it continues to innovate with new software and technologies. Through this acquisition, Joyent's talented team of technologists, including CEO, Scott Hammond, CTO, Bryan Cantrill, and VP of Product, Bill Fine will join Samsung to work on company-wide cloud initiatives.
"We are excited to join the Samsung family.  Samsung brings us the scale we need to grow our cloud and software business, an anchor tenant for our industry leading Triton container-as-a-service platform and Manta object storage technologies, and a partner for innovation in the emerging and fast growing areas of mobile and IoT, including smart homes and connected cars," said Scott Hammond, CEO of Joyent.
In addition, Joyent's unique combination of container-native infrastructure, object storage, server-less computing, and Node.js expertise is perfectly suited to help Samsung meet the needs of its customers. As one of the world's largest consumers of public cloud data and storage, Samsung will immediately benefit from having direct access to Joyent's technology, leadership and talent. Likewise, Joyent will be able to take advantage of Samsung's scale of business, global footprint, financial muscle and its brand power. Joyent will operate as a standalone company under Samsung and continue providing cloud infrastructure and software services to its customers.
Since its inception, just over ten years ago, Joyent has lived on the leading edge of technical innovation. The Joyent team pioneered public cloud computing (and hybrid cloud), nurtured and grew Node.js into a de facto standard for web, mobile and IoT architectures, and was among the first to embrace and industrialize containers, compute-centric object storage, and what is now coming to be known as serverless computing. Based upon this foundation, and our industry leading products and services, including Triton, Joyent's containers as a service solution, and Manta, our robust and scalable object storage solution, Joyent is now poised to deliver ten more years of innovation and to continue to be a leader in the evolution of cloud computing.
But, until today, we lacked one thing. We lacked the scale required to compete effectively in the large, rapidly growing and fiercely competitive cloud computing market. Now, that changes. We are happy to announce that Joyent is adding the scale we need: Samsung is acquiring Joyent. As a result of this acquisition, Samsung will become an anchor tenant for Joyent's Triton and Manta solutions, and will help fuel the growth of our team and the expansion of our worldwide data center footprint.
This acquisition, though, is about more than just adding financial muscle and scale. Joyent and Samsung share a culture of innovation and technical excellence, and bring together a set of highly complementary cloud, big data, mobile and IoT technologies. By bringing these two companies together we are creating the opportunity to develop and bring to market vertically integrated mobile and IoT services and solutions that deliver extraordinary simplicity and value to our customers. This will accelerate the speed of innovation for both companies in high growth market segments.
For our existing public cloud and private data center customers, adding scale, financial muscle, and Samsung as both a partner for innovation and as a large anchor tenant customer for Triton and Manta, will pay big dividends. Our Triton business is doubling every quarter and our Manta solution is the foundation for many of our customers' most strategic applications. We understand that our customers count on us to deliver a container-native platform that lets them innovate faster, and scales with their needs. As an independent subsidiary of Samsung, we will continue to invest heavily in supporting our existing customers, and in continuing the fast paced growth of our business. It is the valuable relationships we have with our customers and partners that helped us get here, and these relationships will continue to be a key part of our success as we move forward.
I'm proud to be a "Joyeur," and I'm excited to now be part of the long tradition of excellence and innovation that defines the Samsung culture. I can't wait to see what we accomplish together!