SMS Passcode 7.2 released. There are a number of new features, but lparticularly the Password Reset Module has been enhanced with a number of rich features in version 7.2 making this product a truly unique and powerful solution for convenient and secure password reset. The main issue with the various password reset solutions available on the market today is that they simply fail in the 'real world' as they are not convenient in the moment of truth when the user is locked out and needs to reset their password. With version 7.2 our Password Reset Module is simply deployed on your server without the need to deploy software on the user's devices. In fact the user doesn't even need to know about the solution, since SMS PASSCODE conveniently guides the user through the process of resetting the password when the problem arises. A message will be sent to the user's mobile phone via SMS/text or email once the password is about to expire (e.g. 3 days before). Via a link in the message the user can take action and visit the password reset website directly from their mobile, tablet or PC, where he or she is then guided through the process of resetting the password.
The full feature list is now available.
SMS PASSCODE 7.2 introduces a number of powerful features to the SMS PASSCODE Password Reset Module including:
Enhanced support for password notifications

Adaptive Password Reset website layout

Adaptive authentication flows

Import of personal passcodes
In addition to the above features our Adaptive Multi-factor Authentication platform has been enhanced with a number of features, including:
Adaptive layout to Cloud Application Protection

Import of token seed files

Enhanced logic for handling password brute-force attack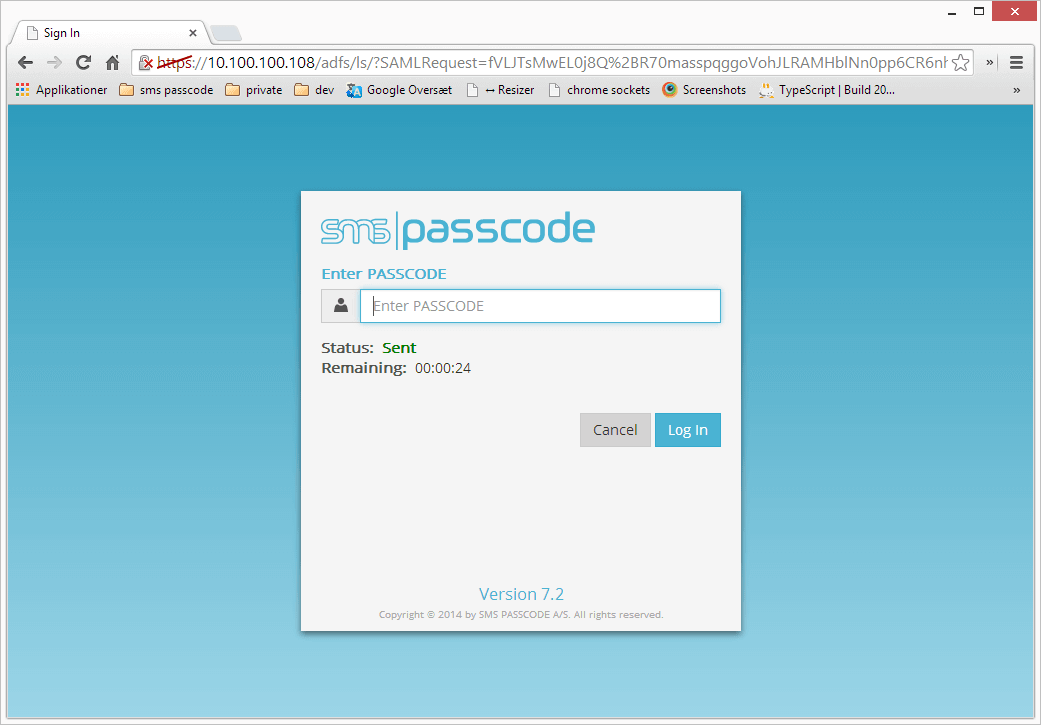 Check out SMS Passcode's upcoming Version 7.2 Highlights webinar where their team will introduce the new features included in this release. The webinar is relevant for both partners, prospects, and existing customers.