SMS PASSCODE, a technology leader in adaptive multi-factor authentication software, today announced it has added support for Citrix ShareFile to its authentication solution. SMS PASSCODE already protects an expansive portfolio of Citrix products, including Netscaler, XenApp and XenDesktop.
What does it do?:
Professionals in many industries trust ShareFile to securely transfer files that are too large or too confidential to send by email.

Governments, telcos, enterprises and financial institutions in more than 40 countries rely on SMS PASSCODE as a trusted security partner because of its cost-effective, secure and easy-to-maintain offering.

SMS PASSCODE provides seamless integration to remote access systems and cloud applications for a secure, intuitive and user-friendly login experience. 

SMS PASSCODE's multi-factor authentication solution is real-time and session-specific and offers effective protection against modern internet threats including exploitation of stolen credentials in circulation due to the Heartbleed flaw 

SMS PASSCODE takes full advantage of contextual information – such as login behavior patterns and geo-location – to assess the threat level and automatically adjust the level of user authentication needed.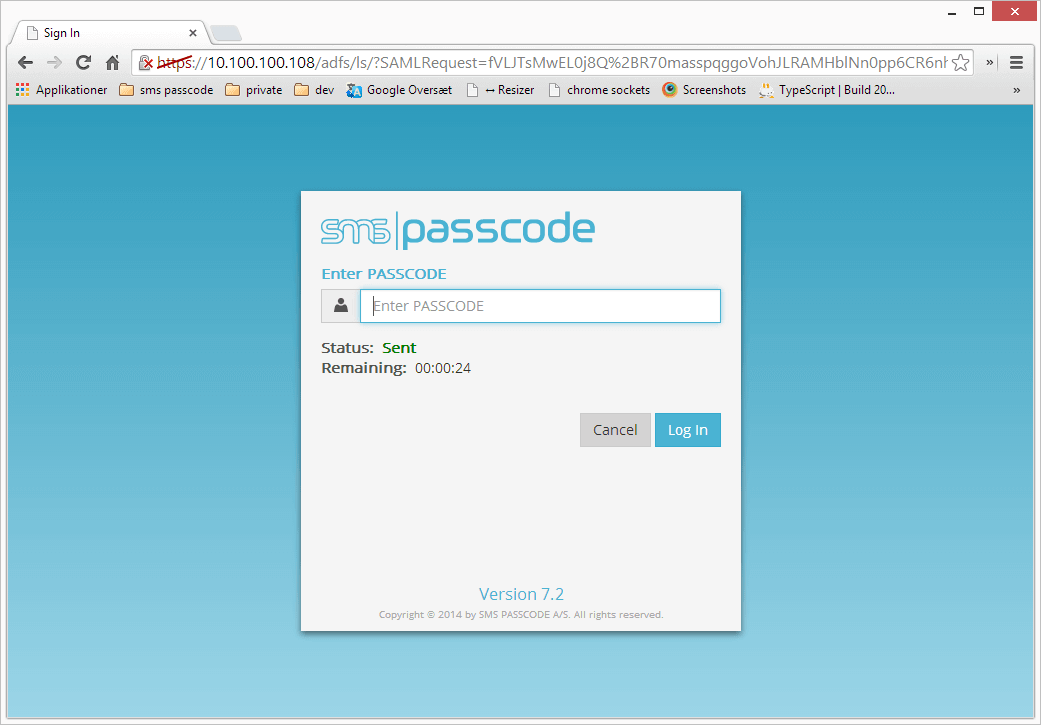 The customer needs to use the Enterprise Version of Sharefile, because it supports SAML/AD FS 2.0 Form based mode. Then we can use our normal way of securing Cloud Based applications, explained in the smspasscode admin guide.
Claus Kotasek, CEO, SMS PASSCODE said that "Companies are rapidly moving to enable their employees to access business services and data remotely, yet concerns remain on how to enable this flexibility while staying secure. With our new support of ShareFile, Citrix users can rest assured that strong user authentication is in place. We are proud to add Sharefile to the Citrix solution portfolio that we protect via our cost-effective, secure and easy-to-maintain multi-factor authentication offering." 
Manny Landron, Senior Manager, Security & Compliance, Citrix that "Authenticating users who are accessing remote networks and cloud applications is an increasing concern for organizations af all sizes. It's a challenge to find and deploy authentication methods that effectively protect against modern threats and are hazzle-free and convenient for employees to use. Citrix and SMS PASSCODE are together ensuring  safe and easy access to data through Citrix applications."