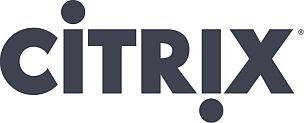 Kent-based Managed Hosting Provider Umbee Limited has launched UmbeeCloud, the world's first Cloud Hosting service based on Citrix Systems' Cloudstack 3.0, the platform Citrix says brings "the Power of Amazon-Style Clouds to Customers of All Sizes".
"the Power of Amazon-Style Clouds to Customers of All Sizes"
"We are really excited about the UmbeeCloud Platform as it offers our customers the ability to pay for just the computing resources they need, when they need them" said Marlon P. Davids, CEO, Umbee Limited, "At the heart of UmbeeCloud is Citrix Cloudstack, which Citrix Systems acquired with its purchase of Cloud.com. We were the first company globally to have a production ready implementation of Cloudstack 3.0, which shows our belief and commitment to the product. Cloudstack allows us to be completely hypervisor agnostic, which is a major advantage as it gives us the ability to integrate with VMware, Xenserver and Hyper-V. "
Rapid adoption of cloud computing is allowing service providers to tap in to new revenue streams as enterprise organisations look to cut costs through pay-as-you-go Virtual Server Hosting models, and Umbee Limited is quickly making a name for itself by pioneering infrastructure-as-a-service (IAAS). Umbee stresses that UmbeeCloud platform is not only for enterprise organisations, however, as Cloudstack's clean user interface allows Umbee to offer consumer focused Cloud VPS Hosting from the same platform.
By leveraging UmbeeCloud customers have the benefits of full console access to each virtual instance as well as isolated VLAN, Firewall, Load Balancing and VPN capabilities. This gives the customer full control over every aspect of their cloud, providing the security and scalability required to meet hosting industry compliance standards.
About Umbee Limited
Founded in 2009, Umbee Limited is focused on becoming the leading managed hosting provider in the UK. Umbee offers a broad range of specialist hosting services designed to make complex hosting requirements easy to implement and adopt.
Headquartered in Orpington, Kent, operate out of Level 3 Datacentres in London which offer the highest level of security as well a low latency IP transit. Umbee has enterprise infrastructure partnerships with Citrix, HP, Cisco, Vmware, Brocade, Microsoft and EMC.
{loadposition content_starwind600}