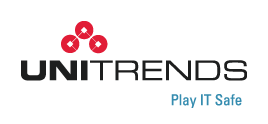 Unitrends has announced Forever Cloud, a new off-site storage option that delivers infinite data retention in the cloud. With Forever Cloud, Unitrends Recovery-Series and Unitrends Enterprise Backup (UEB) customers can copy on-premise backups to the highly available Unitrends Cloud and retain that data for an infinite number of years.
 
Unitrends' Forever Cloud enables customers to easily keep specific data on-premise for short-term retention and rapid recovery needs, while moving backup copies required for long-term retention to the cloud. Not only does this remove the burden of long-term retention management, but it also enables organizations to reduce capital expenses and operating costs by leveraging a hybrid cloud storage model.
 
Easy and affordable long-term retention is an important feature for organizations in regulated industries that are required to store information for an extended period of time. Unitrends' Forever Cloud stores a set of daily, weekly and monthly backups and an infinite number of annual backups for one base price.   Customers simply pay for the amount of protected data – not for the amount of cloud storage consumed – which contains costs over time.
What's in it for you?
FREE vSphere and Hyper-V VM Backup

—Hypervisor level protection for vSphere and Hyper-V for up to 1TB of production VM data. 

Unlimited VMs and Sockets

—no limits on the number of VMs or sockets protected by Unitrends Free.

Cloud backup

 to AWS S3, Google Cloud Storage, or Google Nearline for offsite disaster recovery.

Instant VM Recovery

—Quickly run a virtual machine directly from a backup to reduce downtime.  Additionally, you can use Instant VM Recovery to spin up copies of your virtual machines for recovery verification or test and development purposes.

Automated Daily Scheduling

—Set it and forget it scheduling with daily recovery points keeps you protected, even when you're not around.

Fast, Incremental Forever Backups

—Keep your environment protected EVERY DAY. Changed-block tracking and incremental forever backups ensure your backups complete fast and only process changed data after the first backup, so you can get backups done every day without a ton of storage.

Unitrends Community Integration

—Free forum support from the Unitrends Community. Directly integrated into the user interface, you can search the forum and work with our community to help each other and earn great prizes and rewards.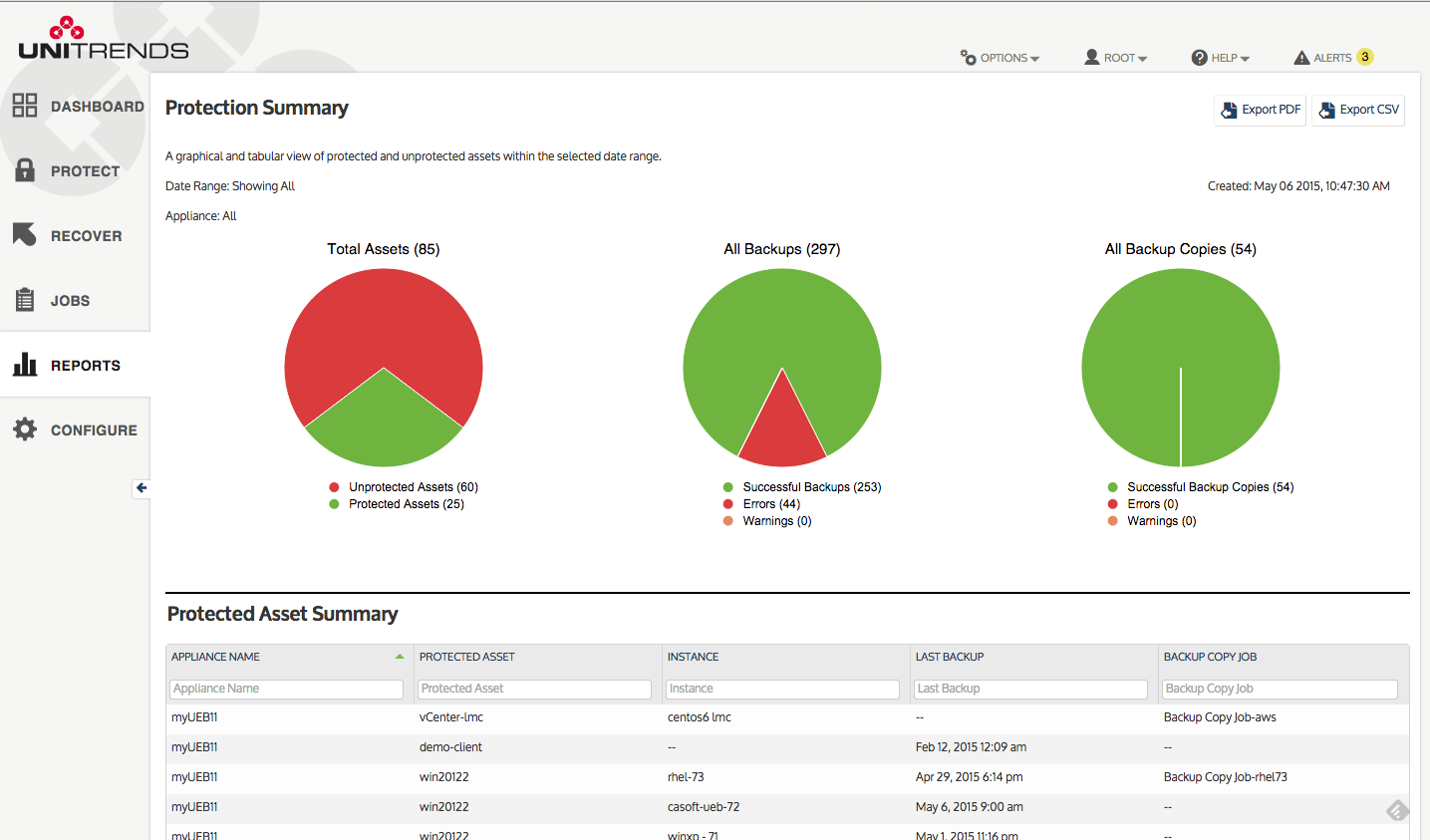 Unitrends has been aggressively adding enterprise-class services and cost-effective options to the Unitrends Cloud for organizations looking to offload resources to the cloud for data protection purposes. With the addition of infinite cloud retention in combination with the company's Unitrends DRaaS and recovery assurance offerings, the Unitrends Cloud now provides customers with the most comprehensive, integrated cloud-empowered disaster recovery solution in the industry.

 
"As organizations increasingly turn to the cloud for backup, storage and disaster recovery, our continual innovation equips them with radically simple, yet extremely effective cloud solutions that meet their individual data protection needs," said Kevin Weiss, president and chief executive officer at Unitrends. "Unitrends Cloud is a complete cloud recovery service featuring off-site storage, instant recovery and long-term retention, delivering unrivaled data protection that IT professionals can bank on."
 
To learn more about Forever Cloud, please visit: www.unitrends.com/products/cloud-backup-solutions/unitrends-cloud.
About Unitrends
Unitrends delivers award-winning business recovery solutions for any IT environment. The company's portfolio of virtual, physical and cloud solutions provides adaptive protection for organizations globally. To address the complexities facing today's modern data center, Unitrends delivers end-to-end protection and instant recovery of all virtual and physical assets as well as automated disaster recovery testing built for virtualization. With the industry's lowest total cost of ownership, Unitrends' offerings are backed by a customer support team that consistently achieves a 98 percent satisfaction rating. Unitrends' solutions are also sold through a community of thousands of leading technology partners, service providers and resellers worldwide. Visit www.unitrends.com