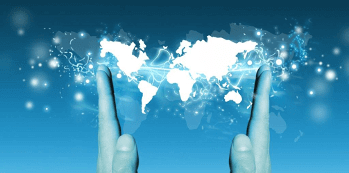 Yesterday evening VMware announced their first quarter numbers and it suggests that the server virtualization giant, is feeling the competition from Microsoft and Citrix.
While VMware more or less have been in a league of their own, Citrix XenServer 6.x and Microsoft with their release of Hyper-V 3.0 has become big contenders in the market spot.

This is a natural evolution, but also a signal that maybe VMware's dominance in the server virtualization spot, is on the verge down hill, especially after the release of Hyper-V 3.0.
For many customers Hyper-V and XenServer provide more than enough features as a virtualization platform, and they are much cheaper than the average VMware retail price.
Compared with the same quarter last year increased license sales by 1.3 percent to $ 488 million. 
Total turnover increased by 12.9 percent to 1.19 billion dollars, due to a 22.7 percent increase in services to $ 703 million. 
Services includes two types of income, respectively maintenance of software and consulting. 
Maintenance of software is by far the largest, and rose 23 percent to $ 605 million, ie more than half of VMware's total revenues.suggesting that existing customers milked, and that relatively few new ones appear.
Meanwhile, VMware expensive in operation. Operating profit was $ 160 million, 26.2 percent lower than a year ago. Essentially fiscal allocations preening net income, so the bottom line appears with a drop of 9.3 percent, to $ 174 million. In other words: Margins under pressure.VMware reported 1.21 billion dollars to 1.24 billion dollars forecast for sales in the current quarter. This disappointed analysts, who according to Reuters had expected $ 1.25 billion. For the full year 2013 revenue forecast sounds of 5.12 billion to 5.24 billion dollars. This is lower than the 2013 forecast that was given three months ago, at 5.23 billion to 5.35 billion dollars.
VMware explains the downward revision is due to expected income transfer to Pivotal, a company should be operational as of 1st of April, where VMware and EMC (which owns 80 percent of VMware) separates its key tool for cloud computing and "big data."
Analysts at Reuters said that the premise for 2013 and forecast for VMware is that business will pick up again in the second half. The general perception in the market is that VMware's heyday may be numbered. The stock had fallen 20 percent since New Year and up to the first quarter figures were published. When sales forecasts were known, the stock fell 6.8 percent, according to MarketWatch .