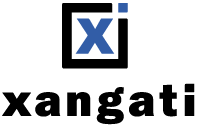 Xangati, the recognized leader in performance management for virtualization and cloud environments, has unveiled a new product called StormTracker. This is the industry's first solution to immediately identify cross-silo storm patterns—through live storm detection as they emerge in a cloud infrastructure.
According to a recent ZK Research report, over 90 percent of virtualization admins believe existing management tools don't provide the integrated insight of how server+hypervisor, network and storage interact, which inhibits IT's ability to effectively manage cloud performance. (See related release here.) For the first time, Xangati's StormTracker gives organizations the ability to instantly identify storms, proactively track their impact and know how to remediate them by processing second-by-second insights spanning all interactions occurring throughout the cloud infrastructure.
StormTracker includes a new, robust, in-memory storm detection sub-engine integrated into Xangati's flagship Performance Management Engine—which leverages a next generation computing architecture; and an interactive and contextual UI with multiple views into the entire cloud environment. In addition, Xangati has integrated performance management with capacity management to deliver essential insights to admins to ensure they right-size the expansion of their cloud hardware infrastructure.
All of the new StormTracker functionality will be integrated into the company's award-winning Xangati Management Dashboard (XMD) suite as well as its Xangati for vSphere–Free single host tool. StormTracker will also be available as a free upgrade for existing Xangati customers. Xangati will showcase StormTracker at VMworld San Francisco August 26-30, Booth #2413.
"Assuring cloud performance is top of mind for every IT executive seeking to transform their data center. Unfortunately for these executives their clouds are being devastated by transient performance storms flying in under the radar of their pre-existing monitoring solutions," said Alan Robin, CEO of Xangati. "Only Xangati is rising to the challenge of managing the always in flux cloud infrastructure with StormTracker empowering administrators to instantly identify emerging storms. And even more importantly provides exclusive insight on how to avoid these storms in the future."
"Traditional alert monitoring solutions were designed to focus on shifts in individual metrics in a pre-cloud data center environment," said Zeus Kerravala, founder and principal analyst with ZK Research. "My research shows that admins are uncomfortable with this model, given how the data center has evolved—investigating alerts is akin to chasing one's tail. By tracking storm fronts and their source, Xangati empowers IT to always understand how their cloud is behaving and to instantly identify emerging storms—saving valuable time and resources, while allowing them to anticipate and avoid future storms."
StormTracker Captures What Competing Solutions Miss – Transient Storage, CPU, Memory and Network Storms
Inherently sluggish database-driven alert monitoring solutions fail to identify storms for two primary reasons. The first is that their after-the-fact architectures miss short-term shifts that are a mainstay of transient storms. The second is that chasing stand-alone metric alerts is only presenting an isolated symptom and doesn't get one to cause. That is why alert monitoring fosters post-mortem analysis which puts IT in an unproductive reactive posture—where uncovering the source of storms is regularly taking anywhere from two hours up to days.
In contrast, Xangati StormTracker highlights storms instantaneously as they emerge, with key features including:
In-Memory Storm Detection Engine:In addition to its patented Performance Management Engine, Xangati has added a new detection sub-engine designed to identify the most frequently occurring performance storms within cloud environments. The new storm detection engine incorporates an unparalleled automated heuristics capability that:

Pattern matches interactions and metrics into storms
Identifies storm cause and impact
Is programmable to track the cloud's most devastating storms

CPU, memory, storage and network
Toxic application interactions

Cloud-Oriented, Storm Tracking User Interface:In one comprehensive view, both admins and executives will now get a rapid visual understanding of the state of their cloud. The StormTracker UI enables a common framework that allows executives to organizationally drive stronger collaboration among the virtualization/sysadmin, storage and network teams for the delivery of an optimally performing cloud. The StormTracker UI functionality includes:

Hierarchical views of the cloud, highlighting areas of the infrastructure darkened by storms;
The ability to show cascading performance impact across all cloud silos;
StormRecordings revealing the second-by-second cause of the storm and its areas of impact;
Remediation recommendations for each specific storm; and
Trending analysis on storm frequency and severity.
In addition to the StormTracker specific features, the insight it provides forms the basis of Xangati's differentiated capacity management analytics. Only Xangati's solution enables IT organizations to right-size their CPU, memory, disk and network capacity by integrating the understanding of contention-based performance storms into capacity trending. Xangati's solution will specifically highlight when capacity constraints are correlated to performance storms helping the technical staff fortify the business case for adding incremental hardware to their cloud.
{loadposition content_starwind600}