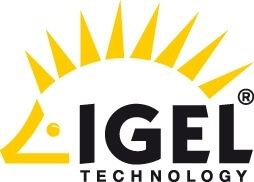 IGEL Technology today announced a technology partnership with 2x, an international provider of cloud computing software. The first solution employs IGEL thin clients and 2X ApplicationServer XG software to create a particularly economical, secure and environmentally friendly method of delivering virtual applications and desktops across many locations.
Like IGEL's products, the 2X ApplicationServer XG solution, which has received many awards including the 2011 TMCnet Cloud Computing Excellence Award, is notable for its universal approach. For instance, its connection brokers support the widely used hypervisors from Microsoft, VMware, Citrix and many other providers. The strong points of the solution include powerful universal printing/scanning functionality as well as high-performance load distribution based on currently available resources.
Improved Performance with IGEL Hardware and Software
The thin client solutions from IGEL increase efficiency and improve the user experience. This is accomplished by seamless integration of the 2X client into the IGEL Linux thin client operating system ("Advanced" firmware package) as well as broad and comprehensive support for the Microsoft RDP transmission protocol, including RemoteFX, used by 2X. This means that IGEL hardware supports graphical rendering of the 2X solution using local graphics capability and computing power, optimizing overall performance.
IGEL Software Cuts Management and Investment Costs
Customers using solutions from both IGEL and 2X also benefit from the industry-leading IGEL Universal Management Suite (UMS) remote management software. The UMS, which comes standard with all IGEL models, offers a convenient, powerful profile-based solution that can cut management costs by up to 70% compared to the expenses required for managing PC-based workstations. In addition, IGEL's Universal Desktop Converter (UDC) provides feature-rich and flexible migration software to easily standardize the desktop infrastructure of 2X customers. UDV allows customers to convert existing workstation PCs and notebooks and some other manufacturers' thin clients into logical IGEL thin clients; standardizing them so that they can all be remotely managed with the IGEL UMS.
Price and Availability
The 2X client is a component of IGEL's "Advanced" firmware package for its IGEL Linux operating system. It is available for the following IGEL Universal Desktop thin clients: IGEL UD2, UD2 Multimedia, UD3, UD5 and UD9. What's more, the "Advanced" firmware package for IGEL's Universal Desktop Converter (UDC) migration software also includes the 2X client. The latest firmware packages can be downloaded free of charge at www.myIGEL.com. 
"We're very pleased that with 2X ApplicationServer XG we now support yet another attractive solution for server-based and virtual computing," stated Simon Richards, UK Managing Director for IGEL UK. "The universal solution from 2X complements very well the Universal Desktop approach from IGEL, which provides our customers both flexible and future-ready system environments."
"Thanks to our partnership with IGEL, our solution will now also be supported by the leading international provider of Linux-based thin clients," noted Nicolaos Makris, the CEO of 2X. "Our customers will now be able to readily apply the great cost-effectiveness of our solution to their desktop infrastructures. Compared to environments made up of workstation PCs, they'll be able to enjoy lasting reductions in costs and also have less of an impact on the environment."
{loadposition content_starwind600}