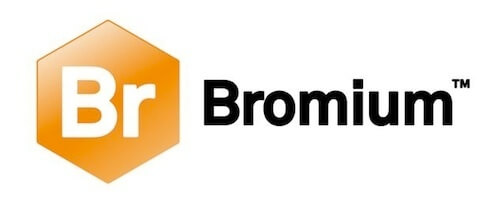 Think about never never having to worry about malware infiltrating your IT systems ever again. Intressted? Then think about Bromium.
Today, the Cambridge firm, Bromium announced the general availability of Bromium vSentry, its first product based on the Bromium Microvisor.
vSentry protects Windows PCs by design from undetectable advanced malware that attacks the enterprise by tricking users into opening poisoned attachments, documents, and websites.  vSentry enables IT to safely embrace key trends in mobility, and "anywhere, anytime" access – empowering users to collaborate, access cloud-hosted applications and the consumer web, and open unsafe documents and media without risk to enterprise information or infrastructure.
"Today's approach to information security relies on the need to detect malware in order to prevent attacks. But modern sophisticated malware can circumvent this method of detection," said Jon Oltsik, senior principal analyst, ESG. "Bromium vSentry de-couples protection from detection, with an architecture designed to safeguard vulnerable tasks using hardware isolation. This design makes real-time defense against un-detectable malware possible, while also providing in-depth forensic capabilities to study the intent of the attack without risk of exposure.  Micro-virtualization has the potential to become a profound, disruptive change in information and infrastructure protection."
vSentry transforms information and infrastructure protection with a powerful  new architecture built on the Bromium Microvisor; a security-focused hypervisor that automatically, instantly and invisibly hardware-isolates each vulnerable Windows task in a micro-VM that  cannot modify Windows or gain access to enterprise data or network infrastructure.  vSentry protects desktops that have not been patched, defeats and automatically discards malware, and eliminates costly remediation – keeping users productive at all times. 
"Bromium micro-virtualization is the most significant advance in information and infrastructure security in decades," said Bob Bigman, president at 2BSecure and former CISO of the Central Intelligence Agency. "Sophisticated attackers can evade traditional protection tools, compromise the endpoint and penetrate deeper into the infrastructure.  vSentry protects by design, allowing undetectable attacks to be automatically defeated." 
vSentry enables IT to empower users by delivering a desktop that always protects them – even when they make mistakes.  In addition, vSentry offers security teams real-time insights into targeted attacks as they occur.  Microvisor-based introspection enables vSentry to clearly identify the vectors, targets and methods of new attacks, delivering insights to security response teams in milliseconds instead of days or weeks.  vSentry enables Live Attack Visualization and Analysis (LAVA), automatically generating signatures for new attacks that legacy detection-centric tools can neither identify nor block, helping IT to rapidly achieve defense in depth. 
"Productive users need to access the web, attachments and documents – typical vectors used by undetectable advanced malware.  Bromium vSentry defeats undetectable malware by design – relying on hardware-enforced isolation to protect sensitive information and networks," said Gaurav Banga, co-founder and CEO, Bromium.  "When polymorphic malware strikes, vSentry automatically protects the desktop, enterprise data and networks.  It heralds a revolution in enterprise information security by relying on hardware rather than software to isolate and protect enterprise information and infrastructure."
Bromium, based in Station Road, Cambridge and founded just 18 months ago by Ian and fellow former Cambridge University lecturer Simon Crosby, has already raised more than £20m from investors and plans to licence its technology to security-conscious customers.