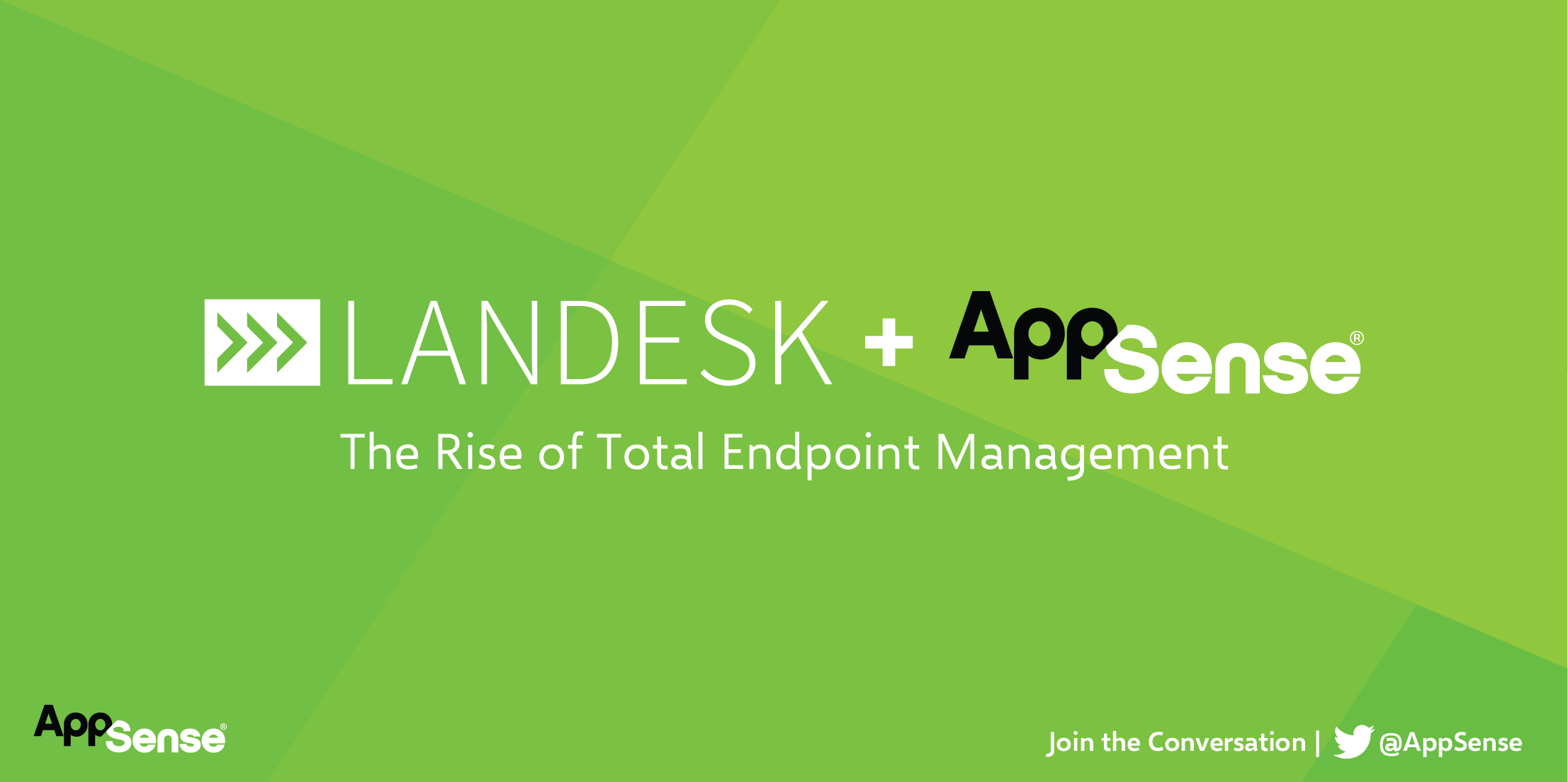 LANDESK has signed a definitive agreement to acquire AppSense, enterprise customers will now have access to a complete endpoint management strategy that crosses physical and virtual environments from a single vendor.
This key milestone comes at a time when enterprises are seeking the simplification of their desktop management infrastructure while enabling greater endpoint protection. Together, the LANDESK and AppSense portfolio will deliver broad device management which includes VDI, user profile management and mobile content management. It's the complete endpoint strategy customers need across both physical and virtual environments while extending advanced endpoint protection capabilities.
This is a strategic move for LANDESK and AppSense for a number of reasons:
Technical Alignment – The companies have very strong technical alignment with a user-centered approach. This common technology vision has resulted in a very complimentary solution portfolio that is aligned to comprehensively secure and manage IT environments with focus on users-first. The resulting product portfolio significantly advances LANDESK's lead in Unified Endpoint Management.
Endpoint Protection Expansion – The acquisition of AppSense expands LANDESK's operational security capabilities with new technology for securing and simplifying workspace management at scale across physical, virtual and cloud delivered desktops. Together, offerings from both companies combine to support four proactive security strategies that, when implemented, can mitigate up to 85 percent of all targeted threats.
Cultural Fit – LANDESK and AppSense have a uniquely strong cultural fit. Both companies care deeply about the end user experience and empowering IT to balance rapidly evolving user requirements with the need to secure and manage critical assets and data.
AppSense also brings advanced endpoint protection capabilities to the LANDESK portfolio.
"This acquisition is a great strategic fit for LANDESK.  It will reinforce LANDESK's position as the leader in Unified Endpoint Management and will strengthen our expertise in virtualization," said Steve Daly, CEO of LANDESK. "It will also expand our operational security capabilities. We are excited about the growth opportunities and look forward to delivering even more comprehensive endpoint management and security solutions to our customers."
The AppSense user virtualization technology allows IT to secure and simplify control of physical, virtual and cloud-delivered desktops.  Its user environment management solutions improve the overall user experience, security and management of endpoints under one solution. By providing additional layers of security to complement a defense-in-depth approach, AppSense also delivers an enhanced endpoint security approach to protect against today's threats.
"Our goal with AppSense has been to provide the best user experience while enhancing the security and manageability of virtual and physical endpoints," said Scott Arnold, president and CEO of AppSense. "Joining forces with LANDESK makes strategic sense. We are excited to provide our customers and partners with the option for a total endpoint management strategy from a single vendor."
Since the establishment of AppSense in 1999, the company has gained a strong customer base in healthcare, banking, and finance, where VDI is strong and compliance is critical. AppSense counts eight of the top ten healthcare companies as customers, as well as 16 of the top 20 global banks. Traditionally, AppSense products have been focused on on-demand personalization and profile management across physical, virtual and cloud endpoints. They also have strong endpoint security offerings for application control, privilege management and, more recently, secure data access.
"We are excited to see LANDESK build on its successful acquisition strategy," said Seth Boro, managing partner at Thoma Bravo, the private equity firm that has backed LANDESK since September 2010. "The addition of the AppSense portfolio of endpoint management and security solutions will further establish LANDESK's reputation for market-leading user-centered service management products and first-rate customer service. Our team is looking forward to helping the company reach its full growth potential."