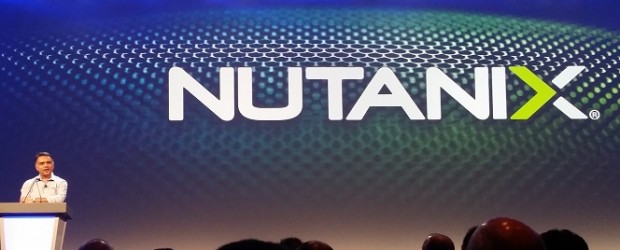 Nutanix
, the enterprise cloud company, has announced that their .NEXT Conference 2016, will be in Las Vegas. The company's second annual user conference dedicated to innovation in enterprise cloud and datacenter technologies. The event will take place at the Wynn Resort in Las Vegas from June 20–22, 2016.
.NEXT 2016 will feature insightful content from enterprise IT and industry thought leaders, hands-on experience with the latest datacenter solutions from Nutanix and our broad ecosystem of partners, and abundant opportunities to network with peers.
In its inaugural year, .NEXT featured a sold-out audience. This year's conference will include main stage presentations from:
Dr. Robert Gates

, Former U.S. Secretary of Defense

Mark Leslie

, Former Founding Chairman and CEO of Veritas Software

Brad Peterson, Nasdaq CIO

Bob Baxley

, Former Pinterest Head of Product Design

Deepak Malhotra

, Harvard Business School Professor

Cliff Kuang

, Fast Company Director of Production Innovation

Dheeraj Pandey

, Nutanix Founder, Chairman and CEO
In addition, world-renowned magician David Blaine will take invisible infrastructure to a whole new level as the closing presenter of the event on day two.
By popular demand from customers, the .NEXT agenda has expanded to offer attendees the opportunity for onsite training and certifications, plus advanced sessions with expert detail on a wide variety of topics such as:
Proven strategies for designing, building and managing enterprise clouds

Latest developments in virtualization, application design and cloud technologies

Real-word advice for running popular enterprise applications on hyperconverged platforms

Thought-provoking sessions on container technologies, DevOps methodologies and advanced REST-based APIs in the datacenter

What's coming next from Nutanix and other leading IT vendors

The popular Unconference track with open, free spirited debates on a variety of IT subjects
Furthermore, Nutanix will introduce the NEXT Awards to recognize IT trail blazers whose spirit of innovation and technology discipline have benefited their team and organizations. We invite you to nominate someone in your organization, or even yourself, for a .NEXT Award.
Nutanix is also proud to announce an impressive list of .NEXT sponsors, including: