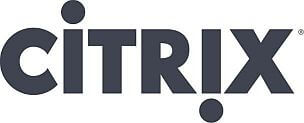 At Citrix Synergy, Cisco and Citrix announced a significant expansion of their successful desktop virtualization partnership into three strategic areas:  cloud networking, cloud orchestration, and mobile workstyles.
Cisco and Citrix believe the IT industry is on the verge of the next major architectural transition:  the mobile-cloud era. To help enterprise and service provider customers capture the market transition and transform their business models, Cisco and Citrix will collaborate to unify best-of-breed technologies into innovative solutions for the mobile-cloud era. 
The expanded partnership will include a significant investment in people and resources to drive market-leading technology innovation, solution integration and validation, customer support, and joint go-to-market investment on a global basis.
Highlights:
Cloud Networking: Cisco is evolving its L4-L7 services in data centers and cloud infrastructure with an integrated, multi-services architecture. Cisco Cloud Network Services is an ecosystem-based approach that incorporates best-in-class Cisco and partner application and network services. Bringing these key technologies together into an integrated solution will help enterprise and service provider customers deliver true cloud service automation with deep network- and application-level intelligence to speed service deployments.  
As part of the strategy, Cisco and Citrix intend to jointly integrate the Citrix NetScaler application delivery controller (ADC) to seamlessly coexist with other Cisco network and security services, such as Cisco Wide Area Application Services (WAAS) and Cisco Adaptive Security Appliance (ASA). The companies also intend to integrate Cisco Nexus 1000V with Citrix XenServer® to enable enterprise and service provider customers to build clouds based in part on key open source technology. Cisco will continue to fully support existing customers of its Application Control Engine (ACE) product line and will recommend Citrix NetScaler as an alternative to customers who want to deploy a next-generation ADC.
Cloud Orchestration: Cisco and Citrix intend to develop an integrated cloud solution for enterprise and service provider deployments based on the companies' best-in-class portfolios. This will include the Cisco Unified Computing System (UCS), Cisco Nexus Series switching, and Cisco Open Network Environment (ONE) components, as well as Citrix's leading cloud orchestration solution — Citrix CloudPlatform, powered by Apache CloudStack. When developed, this integrated solution will help enterprise and service provider customers deliver highly efficient public, private and hybrid clouds.
Mobile Workstyles: Cisco and Citrix intend to develop "mobile workstyle and BYOD" solutions that give mobile users a unified way to securely access business apps, data, voice and collaboration services from any device, anywhere.  The joint solution, when developed, will link Cisco collaboration technology, including tighter integration of the Cisco Jabber client, with the Citrix Receiver self-service mobile access client and Citrix CloudGateway for enterprise mobility management. The joint solution will also include Citrix ShareFile for secure, cloud-based "follow-me data" services across any mix of user devices. To enable an optimized, monitored and managed rich-media experience for accessing virtual Windows apps and desktops from mobile devices, Citrix will incorporate Cisco MediaNet into Citrix XenDesktop® and XenApp®. To secure mobile workers, Cisco and Citrix will link Citrix Receiver™, Citrix Access Gateway™, and CloudGateway™ with the Cisco secure access portfolio including Cisco AnyConnect, Cisco ASA, and the Cisco Identity Services Engine (ISE).
Partnership Momentum:  Since announcing a partnership last year at Citrix Synergy, Cisco and Citrix have more than doubled business together by deploying tens of thousands of new virtual desktops to small and large customers across the globe through the successful implementation of Cisco's Virtualization Experience Infrastructure (VXI) smart solution with Citrix XenDesktop. Recognizing the transformation taking place in enterprise networks as companies support more mobile, anytime, anywhere access to enterprise applications, Cisco and Citrix are capitalizing on the opportunity to align and deliver a unique solution.  By combining Cisco's industry leading compute, networking and collaboration capabilities with Citrix's desktop virtualization software, the companies are delivering the industry's first true rich-media virtual desktop solution.
Quotes:
Padmasree Warrior, Chief Technology and Strategy Officer, Cisco
"As IT enters the mobile-cloud era, IT providers need to be more innovative about addressing customers' fast changing needs.  Over the past two years, Cisco and Citrix have collaborated to deliver significant innovation into the market.  Now we are excited to accelerate our partnership into cloud, networking and mobility."
Wes Wasson, Senior Vice President of Strategy, Citrix
"Citrix and Cisco share a common vision of computing in the mobile and cloud era, and have a strong shared culture focused on openness, user experience and a relentless commitment to customer success. Extending our successful partnership to new areas like cloud, mobility and networking will allow us to bring some amazing new innovations to our joint customers in both the enterprise and service provider markets."
Joe Skorupa, Vice President, Distinguished Analyst, Gartner
"The Nexus of converging forces of social, mobile, cloud and information is dramatically changing data center architectures and how services are delivered. The next generation network has to incorporate best-in-class application delivery controller (ADC) capabilities, integrated into a services architecture that is orchestrated at cloud-scale."
Related Links