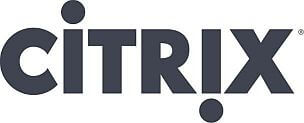 Citrix has announced @WorkMail and @WorkWeb, two new mobile apps in the new Citrix Me@Work mobile app suite, that leverage security capabilities in Citrix CloudGateway™ enterprise mobility management solution for the ultimate in secure productivity.
The new @WorkMail app for iPhone, iPad, Android phone and tablet devices includes calendar and contact management, integration with @WorkWeb for one-click access to an employee's corporate Intranet, built-in ShareFile integration for easy file sharing on mobile devices, and GoToMeeting® integration for scheduling and attending calls on-the-go. Now with Citrix Receiver™ availability on over three billion devices, IT can embrace BYO and enable productive mobile workstyles with the assurance that employees' applications and data are fully secured on any device.
Key Highlights:
Secure Mobile Productivity with @WorkMail – @WorkMail is a new native iOS and Android email, calendar and contacts solution. Citrix @WorkMail integrates with other Me@Work apps and leverages the mobile app security features recently added to CloudGateway through MDX technologies to offer secure productivity on the go. Users can attach ShareFile docs to emails, save attachments back to ShareFile, open attachments and web links with @WorkWeb, and schedule meetings with GoToMeeting, all while staying inside the secure container on the mobile device.
Secure Browsing with @WorkWeb – @WorkWeb is a secure mobile browser for iOS and Android devices that enables secure access to internal corporate web, external SaaS, and HTML5 web applications. @WorkWeb leverages MDX technologies, such as MDX Access to create a dedicated VPN tunnel for accessing a company's internal network and the new MDX security features to ensure that users can access all of their websites, including those with sensitive information. @WorkWeb offers a seamless user experience in its integration with @WorkMail and other Me@Work apps to allow users to click on links, such as 'mailto' or GoToMeeting, and have the native apps open inside the secure container on the mobile device.
Me@Work Ready for the Enterprise – The new Citrix Me@Work mobile app suite is powered by CloudGateway with MDX Technologies, enabling IT to easily mobilize these key productivity apps and deliver them to mobile users.  IT can manage and secure the use of Me@Work apps using all of the control features in MDX, such as jailbroken device detection, encryption, and locking the app in the event of a policy violation. Like all MDX applications, these apps will run inside the secure device container to ensure the application and data use remained secured and under IT control.
MDX makes any mobile app enterprise-ready – With CloudGateway, IT can manage, secure and control any mobile app using MDX Technologies. Using MDX, IT can wrap any internally developed or third-party app with security policies and deliver them to users inside the secure container of Citrix Receiver. This allows IT to control all business apps on users' device while leaving the users' personal apps untouched.
Now Serving Three Billion Devices – Combined with Citrix Receiver, an easy-to-install client software that lets users access their docs, applications and desktops from any device, CloudGateway extends the company's already significant lead in delivering apps and data to over three billion end user devices.