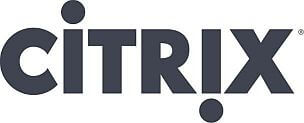 Citrix announced a tech preview ofCitrix XenClient™ Enterprise 4.5, a leading solution for client virtualization. This new release of XenClient empowers mobile workstyles with support for Ultrabooks™, Windows 8 and third-generation Intel® Core™ vPro processors. XenClient is a key FlexCast delivery model in Citrix XenDesktop® giving enterprises the flexibility to deliver secure virtual desktops to all users, even mobile workers who are often disconnected from the corporate network.
The number of worldwide mobile workers is growing dramatically and mobile employees are expected to make up 37.2 percent of the workforce by 2015, according to IDC Research [1].  Ultrabooks represent the ultimate in mobility, and are expected to be used in greater numbers by mobile workers, offering the productivity capabilities of a laptop with the portability benefits of a tablet. The expansion of mobile workers in enterprises heightens the challenges of deploying, managing and securing devices that frequently reside outside of the corporate network. XenClient offers a complete centralized management solution that addresses these challenges. In addition, XenClient XT delivers extreme isolation and security available for high-security organizations, and is now enabled to run on tablets powered by Intel.
Key Highlights:
Support for New Hardware Platforms – XenClient delivers support for the latest Intel® third-generation Core™ and Core vPro™ processors, allowing organizations to run XenClient on the latest Ultrabook™ desktop, laptop, tablet and convertible computers, in addition to previous generation devices.
Support for Multiple Microsoft Operating Systems – Microsoft Windows 8 support enables organizations to now run a wide range of virtual desktops, spanning Windows XP through Windows 8 on a single device.  
Expanded Use Cases – The latest release of XenClient supports expanded use cases for client virtualization, including the ability to operate multiple virtual networks on a single laptop or desktop computing device with VLAN tagging. This is particularly beneficial for markets such as retail where PCI compliance for credit card processing requires network separation, and other markets where discrete security across multiple networks is critical.
Quotes
Availability
Existing XenClient Enterprise and XenDesktop Enterprise and Platinum customers can download the XenClient tech preview this month. XenClient Enterprise 4.5 will be generally available for download in December.
XenClient Enterprise is included as part of XenDesktop Enterprise and Platinum editions.
XenClient XT 3.0 is generally available and can be downloaded from the Citrix website.