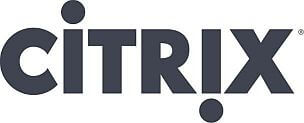 At Citrix Synergy, the conference where mobile workstyles and cloud services meet, Citrix unveiled the next phase of Project Avalon, a new solution designed to deliver Windows for the mobile-cloud era. Project Avalon, first introduced and demonstrated at Citrix Synergy San Francisco, will enable enterprises and service providers to deliver Windows apps and desktops as a true cloud service to any device. At Synergy this week, Citrix laid out the path to Avalon, and announced tech previews of the Excalibur and Merlin releases that will make up the core of Avalon.
The vast majority of organizations around the world today run their businesses on Windows. Most existing Windows apps and desktops, however, were not designed with the mobile-cloud era in mind, making it difficult to embrace new consumer devices and cloud services. Citrix revealed today that Project Avalon, which is designed to simplify this transition, will be delivered in two major releases. The Excalibur release, available this quarter as a tech preview, will feature groundbreaking advancements in simplicity, scalability and rich multi-media services needed to deliver Windows apps and desktops to millions of new consumer style mobile devices. The Merlin release, available as a tech preview next year, will focus on Windows as a cloud service, simplifying and automating infrastructure deployment and management across virtual infrastructure, private clouds and public clouds, while enabling self-service subscription for users and departments.
Key Highlights of Excalibur Release:
FlexCast 2.0 for Simple, Unified Service Delivery – The Excalibur release of Project Avalon includes the all-new FlexCast 2.0 technology. For the first time ever, Windows administrators have a single integrated place to design any mix of virtual applications and desktops from a common management console, and deliver them to end users with any mix of virtual delivery technologies. FlexCast 2.0 dramatically simplifies the delivery of virtual apps and desktops by extending the FlexCast Management Architecture (FMA) to all the delivery models of Citrix XenDesktop® and Citrix XenApp®, including delivery of Windows images to physical desktops.
Reinventing HDX for Mobile and Video – Today's mobile users are accustomed to a rich immersive user experience with real-time media rendered on high-resolution displays. The Excalibur release of Project Avalon responds to these expectations with the most significant addition to the Citrix HDX high-definition experience technology in company history. These enhancements include significant new upgrades to component technologies like HDX Broadcast, HDX RealTime and HDX MediaStream, delivering powerful H.264 "Super Codec" video compression, advanced multicasting for video playback, 2x faster video frame rate for mobile devices on slow networks, and 10x better bandwidth efficiency for video and rich graphics. Excalibur also features significant improvements to the company's HDX Adaptive technology for mobile devices, sensing the device type, processor, GPU, form factor and network connection, and applying the best delivery technology to ensure a brilliant experience at the lowest bandwidth possible.
New HDX EdgeSight for Real-time Analytics and Service Visibility –Excalibur features new HDX EdgeSight® technology that gives administrators real-time analytics on the experience of end users, helping them quickly diagnose and solve problems. The new HDX EdgeSight technology also lets administrators analyze trending information on a global basis, and provides them with powerful, cloud-based automated support capabilities to proactively prevent problems before they occur.
Support for Windows Server 2012 and Windows 8 – The Excalibur release of Project Avalon also includes support for new Microsoft platforms like Windows Server 2012, as well as earlier versions like Windows Server 2008, R2.  In addition, organizations have the ability to deploy virtual desktops for all currently supported Microsoft Windows clients, including Windows 8, Windows 7 and Windows XP.
Key Highlights of Merlin Release:
Self-service Provisioning, Management and Service Orchestration –The upcoming Merlin release of Project Avalon brings proven cloud-style management and service orchestration to enterprise customers of all sizes by seamlessly integrating technology from Citrix CloudPortal™ and the Citrix XenApp Cloud Provider Pack. This enables Windows administrators to manage and provision virtual apps and desktops based on organization, department and role, and automate the process of creating, configuring and provisioning services. When it comes time to update apps or desktop images, the admin simply points to the new image, and the system handles draining servers and migrating users without manual intervention. Customized real-time and historic usage reports with drill-down analytics provide insight into usage patterns and enable customers to efficiently manage app and desktop services across multiple groups, and even offer charge-back services based on usage.
Open, Scalable, Any-site, Any-cloud Architecture – The Merlin release of Project Avalon transforms Windows app and desktop delivery into a true cloud service, courtesy of Citrix CloudPlatform. As a result, the deployment of large scale XenApp and XenDesktop deployments becomes far simpler and more automated, including the ability to support multi-tenant, multi-site, multi-cloud implementations based on the specific performance characteristics of each virtual desktop workload. Because it runs on Citrix CloudPlatform, Merlin also gives organizations the ability to shift Windows apps and desktops into any mix of public clouds to deliver capacity on demand in support of business continuity and disaster recovery, add contractors and off-shoring projects and rapidly integrate mergers and acquisitions. This design also makes it possible to run the full Merlin infrastructure on third-party clouds such as Amazon Web Services or Microsoft Windows Azure.
Mix-and-Match Releases for Uninterrupted Service Upgrades –Because Merlin is designed to run on Citrix CloudPlatform, it also brings all the flexibility of the cloud to XenApp and XenDesktop environments. For the first time ever, customers will be able to simultaneously run their environment on a diverse mix of different Windows Server and Client versions, and a mix of different versions of XenApp and XenDesktop. Allowing customers to mix-and-match infrastructure components simplifies migrations and provides administrators with "touchless" upgrades with no user disruptions or tedious fork-lift migrations. 
Quote