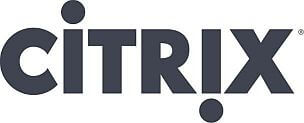 At Citrix Synergy,, Citrix released new product enhancements to the company's mobile data traffic management platform for the telecommunications market. With the advent of the Cloud Era, mobile operators are experiencing explosive growth in network traffic, driven by the combination of new consumer devices, rich multimedia content, and high speed 3G, 4G and LTE networks. The new Citrix ByteMobile UXI (user experience index) technology uses advanced mobile analytics capabilities to help operators deliver an unparalleled subscriber quality of experience (QoE), while managing the exponential growth of their mobile network traffic with the best performance, visibility and efficiency.
The advanced analytics functionality in the Citrix ByteMobile UXI technology detects mobile data performance on an operator's network and provides insights into real-time user experience. In a seamless process, this data is analyzed to generate a user experience index (UXI) score unique to each subscriber – enabling the Citrix ByteMobile traffic management system to apply application and content level optimization techniques to deliver the best possible QoE at all times.
Intrinsically coupled with the Citrix ByteMobile traffic management platform for mobile video and web optimization, the enhanced UXI capability released today enables operators to immediately react to dynamic network changes that can easily degrade mobile data service and QoE.
Citrix ByteMobile UXI technology highlights include:
Continuous measurement of changes in network performance and resulting user experience
Insight into the quality of the subscriber's user experience – including speed of web page downloads, amount of video stalling and how often users are abandoning video
Analysis of mobile data usage patterns and how they impact the network
Benchmarking of mobile data service quality across geographies without the need for specialized equipment or projects
Automatic feedback loop between user experience and traffic management policies
The Citrix ByteMobile traffic management and UXI analytics technology is used to deliver the company's quarterly Mobile Analytics Report. For a snapshot of the solution's capabilities, download the reports: https://www.bytemobile.com/smart-capacity/mobile_analytics_report.html.