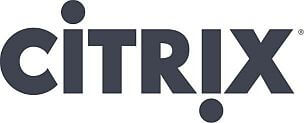 Citrix has announced that they have completed the acquisition of Beetil, a privately-held cloud-based service desk technology provider. Beetil helps technical support professionals provide exceptional customer assistance and streamline technology costs through the delivery of easy-to-use, yet powerful incident tracking, end user self-service, configuration, change management and release management functionality.
The acquisition enables Citrix to expand the capabilities of its market-leading, cloud-based support product line, Citrix GoToAssist, with the addition of an integrated IT service desk solution. As a result, Citrix has the ability to offer support professionals an essential set of cloud-based services from a single platform for remote support, monitoring and service desk management.
Beetil is a Saas (Software as a Service) application that helps you manage your IT services. Beetil is based on the internationally recognised ITIL framework and covers incident, problem, change, release and configuration management. For those not familiar with ITIL and its concepts this means that Beetil covers the full spectrum of managing a service, from dealing with customer issues to implementing changes to a service, and mapping your assets and infrastructure.
Beetil is operated by a group of smart cookies based in Wellington, New Zealand. They specialise in designing and building software that helps complex business tick.  The Beetil team have been developing and managing mission critical systems for over 15 years. Well versed in the virtues and pitfalls of service management we set out to look for a tool to help us manage our services effectively. Beetil found that the small tools didn't have the complexity and richness that we needed whereas the large tools were way too complex, difficult to use and just simply far too expensive. Out of this frustration of not being able to find what we needed the idea for Beetil was born.
The Beetil team consists of ITIL® certified gurus, as well as developers and designers with no ITIL background – this combination gives us the service management expertise we need whilst being able to take an objective and critical view from a non-ITIL perspective.
"Beetil's services are a natural complement to Citrix cloud-based IT support tools. The design is elegant, simple and meets the needs of technicians and end users alike," said Brett Caine, SVP and GM for the Online Services division at Citrix. "Together with the Beetil team, we will extend our leadership in delivering innovative cloud-based support. This acquisition reinforces our commitment to meeting the growing demand of our customers and the market for a simpler and integrated approach to IT support."
"We share a common mission with Citrix: to help IT be strategic and responsive to today's organizational needs," said Dan Lee, founder and CEO, Beetil. "We founded Beetil to deliver a better cloud-based support and service management experience based on the best practice ITIL framework. We succeeded by delivering a complete support desk tool that is easy to use, easy to learn, and easy on the pocket. And we are thrilled to join the Citrix team because our two companies share a similar vision and culture."
The Beetil team will join the Citrix organization immediately. Dan Lee, formerly chief executive officer of Beetil, will report to Elizabeth Cholawsky, VP and GM of the IT Support line of business at Citrix. The terms of the acquisition were not disclosed. For more information about Beetil, visit www.beetil.com.
About Beetil
Based in Wellington, New Zealand, Beetil provides a complete support desk management solution in one, integrated easy-to-use tool. The Beetil product is based on industry-recognized best practices for IT service management (ITIL) that provide a framework for managing IT services, enabling users to seamlessly add structure to their service management process without complexity and cost.  The company's support desk management tool provides the ability to track and manage incidents, problems, service and change requests, releases, knowledge and infrastructure assets, configurations and reporting.  For more information, visit www.beetil.com.