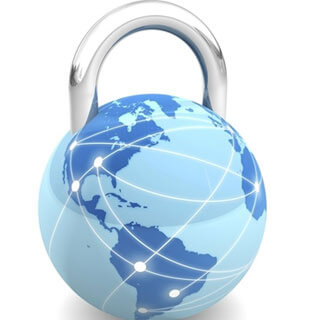 Citrix has announced that they now have relased with immediate availability, the Palo Alto Networks VM-Series, a next-generation virtualized firewall and threat prevention offering, on the Citrix NetScaler SDX service delivery networking platform. This industry-first integration allows customers to use a single, multi-tenant platform to spin up dedicated advanced delivery controller (ADC) and next-generation firewall instances tailored to the specific needs of individual applications to safely enable applications, protect against known and unknown threats, and maximize application availability and performance.
As the workforce evolves to adapt to the needs of increasingly mobile users, businesses are looking for ways to transform their networks into an end-to-end cloud delivery platform, making it simple for employees to safely access any application from any device. It is this shared vision of the future that led Citrix and Palo Alto Networks to work together to create this security offering that delivers on the promise made in the initial partnership announced in 2012.
The Citrix NetScaler SDX ADC cloud service platform — the popular choice for many of the world's largest public and private clouds — is a multi-tenant appliance providing application availability, application acceleration and application security needed in the mobile and cloud world. Palo Alto Networks VM-Series runs the same PAN-OSTM software as Palo Alto Networks physical enterprise security platforms, bringing next-generation firewall and threat prevention capabilities to virtual datacenters. The application-specific protections provided by NetScaler AppFirewall™ complement the next-generation firewall protections provided by the Palo Alto Networks VM-Series.
The VM-Series integrated with NetScaler SDX can provide instances of security and ADC for per "tenant" application load balancing with dedicated firewalling.  With the combined solution, organizations can achieve substantial infrastructure consolidation and reduce costs and complexity without compromising on functionality. Mutual support for open Rest and XML APIs further facilitates the transformation to a cloud delivery model by enabling real-time orchestration of individual technologies and capabilities in response to changing conditions.
Citrix and Palo Alto Networks also have continued to build on the validated joint solutions for Citrix XenApp and Citrix XenDesktop virtual application and desktop virtualization solutions. The combination of VM-Series and NetScaler ADC on Citrix NetScaler SDX delivers secure access for virtual desktop users operating remotely as well as "Zero Trust" segmentation, – always validating the user has the required privilege –  of the virtual desktop infrastructure and resources in the datacenter. Safe application enablement for virtual desktop users on an individual or user-group basis to appropriate applications on the backend provides an added level of security. Additionally, distributed denial of service protections and protections against both known and unknown application and network level attacks round out a complete security solution.
{loadposition content_starwind600}