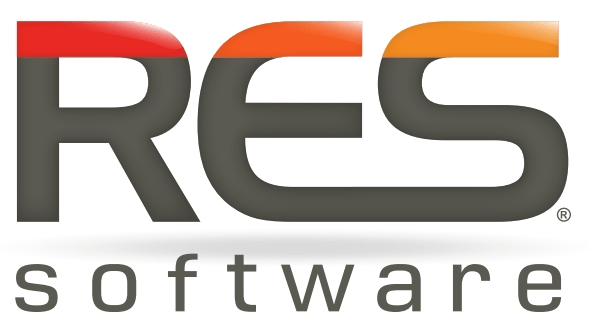 RES Software has announced the launch of the RES IT Store. The RES IT Store transforms how users consume IT services through proactive, secure and automated delivery and return of IT resources. By automatically delivering predicted IT services to users, and supplementing automated self-service for additional service requests, IT is now able to give users the instant, consumer-like experience they have been demanding in the enterprise. 
"The RES IT Store provides a win-win for IT departments and users," said Bob Janssen, CTO and Founder of RES Software. "While IT can benefit from the ability to automatically provision a user with services that can be predicted for them based on their business-defined needs, the RES IT Store enables the business user to interact with IT through an intuitive, self-service experience. The result is a single point of access for all IT services, providing the convenience and instant response the user needs with the security, compliance and control demanded by the business. It's really what both IT and the business have been looking for."
With the rise of the "consumerization" of IT, the RES IT Store provides a similar experience to what users receive from the consumer app stores of companies such as Apple and Google. Combining the security features sought by IT with the ease-of-use and efficiency requested by users, the RES IT Store provides a controlled and automated platform from which users and IT can request and access all of the services, applications and data they need to be productive.
"When you look at the challenges that IT departments are facing today, the core struggle lies in delivering on users' mounting expectations," said Mike Whitehead, Senior Systems Engineer for Intuit, whose company deployed the RES IT Store solution in 2013. "When users are accustomed in their 'consumer lives' to an easy experience and immediate access to any apps or data they need, IT is driven to replicate that experience as much as possible in the enterprise. The RES IT Store helps us do that."
The RES IT Store enables organizations to:
Reduce the time needed for IT to provision new employees – often from days or weeks to just minutes – by proactively subscribing users to IT services based on their business qualifications, such as their roles, departments, geographic locations and more
Reduce the number of service desk tickets through proactive automation, self-service and request fulfillment, which can also remediate incidents. RES IT Store users have seen a reduction of service tickets of 25% 
Ensure the automated and rapid return of all IT services during the off boarding process, as well as other organizational changes such as promotions or role changes
Take advantage of the familiar and consumer-like app store model, while adding speed of delivery and IT efficiency through on-demand automation
To support the growing mobile workforce, the RES IT Store integrates with leading enterprise mobility management technologies, including Citrix XenMobile and MobileIron. RES Software also supports leading IT service management provider ServiceNow and cloud-based services, such as Salesforce.com and Microsoft Office 365, to provide users a single interface for requesting IT services. RES Software will continue to build its integrations, with support for BMC Remedy and AirWatch slated for Q2 of 2014. With the RES IT Store, IT can aggregate services for users across physical, virtual, Mac, mobile and cloud platforms, streamlining the complexity of today's IT environment. The result is the ability for IT to proactively manage the complete lifecycles of IT services. RES Software has developed its IT Store solution with an open technology approach that is designed to integrate with any needed workplace technology.
"The RES IT Store creates the opportunity to bridge the widening gap between users and IT," said Klaus Besier, CEO of RES Software. "It gives customers a full-service, comprehensive IT platform that provides the IT department and end users with the best possible IT service experience, while also lowering costs and improving productivity. Based on feedback from our launch customers, partners and the analyst community, the RES IT Store is a game-changer for enterprise IT."
The RES IT Store is available with the newly released RES Suite 2014. It is a lightweight platform that works with an organization's existing infrastructure, and can be implemented in a scalable way to address specific or broad-based use cases in the enterprise, such as onboarding/offboarding, service desk ticket reduction, or on-demand app store provisioning. The RES Suite adds advanced abilities to the IT Store and allows IT to personalize and secure access to the user's IT services in real-time.
{loadposition content_starwind600}