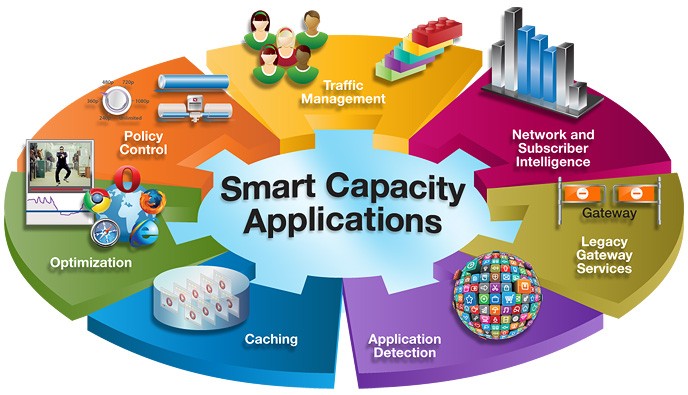 Citrix today announced ByteMobile Insight, a big data analytics solution designed to provide immediate, actionable intelligence for mobile operator monetization, marketing and customer care organizations. By providing operators with a comprehensive view of mobile data usage, the new solution enables them to create new revenue streams, improve marketing effectiveness and increase subscriber loyalty. ByteMobile Insight is available for immediate deployment.
Built on a carrier-grade analytics platform, ByteMobile Insight is a purpose-built solution encompassing data acquisition, processing and business intelligence. It collects and enriches usage, location and customer relationship management (CRM) data from a wide variety of sources, including ByteMobile platforms deployed in the mobile core network. Actionable intelligence is delivered to any operator organization via a sophisticated, interactive user interface as ready-to-use reports or via API or file extracts. The solution is designed to operate on a stand-alone basis or integrated with other big data architecture elements.
"Citrix is addressing a gap in the market for an analytics solution that can be quickly deployed to collect and correlate usage data from multiple sources and translate that into ready-to-use, well visualized, a la carte insights for any non-technical stakeholder in the organization to use," said Ari Banerjee, senior analyst, Heavy Reading. "By optionally combining ByteMobile Insight with the ByteMobile Adaptive Traffic Management system as a network source, Citrix is able to both accelerate time-to-insight and enrich the data with comprehensive user experience metrics, making that data more valuable in the process."
Supercharging data monetization
ByteMobile Insight enables operators to create all-new revenue streams by monetizing usage and location data with third parties.
• Publishers and brands can track performance versus competitors, benchmarking their mobile presence by device, location and demographic.
• Device manufacturers can access device-specific usage and experience data to address performance and usability issues.
• Advertisers can precisely measure the effectiveness of mobile campaigns.
Giving marketers the tools they need to move the needle
Marketers can access a 360 degree view of data and location usage across the mobile network, gaining actionable intelligence derived from network usage and CRM data.
• An intuitive user interface and tens of thousands of report templates provide immediate, on-target metrics to share with advertising, product, pricing and device teams.
• Fine-grained segmentation capabilities and pricing models help improve service uptake and develop new offers.
• Pre-defined scorecard reports provide quick snapshots of the week's gainers and losers in app usage, web traffic, promotions and more.
Fueling customer care excellence
Customer care representatives – and subscribers themselves – gain insight into how subscribers use their data, enabling them to better manage the customer experience, promote loyalty and reduce call volume and duration.
• Customer care representatives can more effectively assist customers experiencing bill shock due to a poor understanding of data usage.
• Operators can provide data usage information directly to customers, empowering them to manage their own plans and usage.
• Operators can identify applications that might cause a poor experience, enabling customer care teams to proactively address issues before a subscriber calls.
"More than 140 operators around the world have deployed ByteMobile web and video optimization solutions to improve subscriber quality of experience (QoE), increasing data consumption and subscriber loyalty in the process," said Chris Koopmans, vice president and general manager, Service Provider Platforms at Citrix. "With ByteMobile Insight, we're taking the logical next step, which is to enable operators to further enhance the customer experience and more directly increase revenues, by leveraging their own usage data, including the user experience insight we enable through our other products."