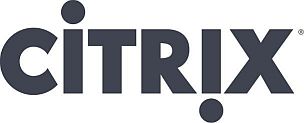 Citrix announced that it has entered into a cooperation agreement with Elliott Management Corporation ("Elliott"), an investment firm whose affiliated funds own approximately 7.5 percent of the company's common stock. 
As part of the agreement, Elliott's Jesse Cohn has been appointed to the Citrix board of directors to replace Asiff Hirji who has decided to step down from the company's board, effective immediately. In addition, as part of its continuing board evolution process, the company will commence a search for an additional independent board member, mutually agreeable to Citrix and Elliott, who will replace a current board member when appointed. In addition, Elliott and certain of its affiliates have agreed to customary standstill, voting and other provisions for a period of at least a year. 
In a separate press release issued today, Citrix announced that its board of directors has formed an operations committee, which will work closely with the company's management team on a comprehensive operational review focusing on improving Citrix's margins, profitability and capital structure. The operations committee will be comprised of four directors, including Jesse Cohn and the mutually-agreed-upon new independent director.  The operations committee will be led by current Citrix director Robert Calderoni, who will also assume the role of executive chairman of the Citrix board. Thomas Bogan, Citrix's current chairman, will assume the role of lead independent director of the Citrix board.
"We believe the addition of new and fresh perspectives to our board will ensure Citrix continues to lead in application networking and virtualization markets," said Thomas Bogan, lead independent director for Citrix. "On behalf of the board, I want to thank Asiff Hirji for his distinguished service to Citrix, guiding and advising the company through many years of growth."
"We appreciate Citrix's constructive approach and are pleased to have worked collaboratively with the board and management team to reach this cooperation agreement," said Jesse Cohn, senior portfolio manager at Elliott Management. "We first invested in Citrix because we saw a substantial value creation opportunity for the company and its shareholders. We are confident that the initiatives announced today and the addition of new directors to the company's board will allow Citrix to build upon its position as an innovative industry leader, and to drive significant shareholder value. We look forward to remaining a shareholder and working closely with the company towards our mutual goal of positioning Citrix for success and value creation."
The full cooperation agreement between Citrix and Elliott will be filed on a Form 8-K with the Securities and Exchange Commission.
Qatalyst Partners and Goldman, Sachs & Co. are serving as financial advisors to Citrix and Goodwin Procter LLP is serving as legal counsel.