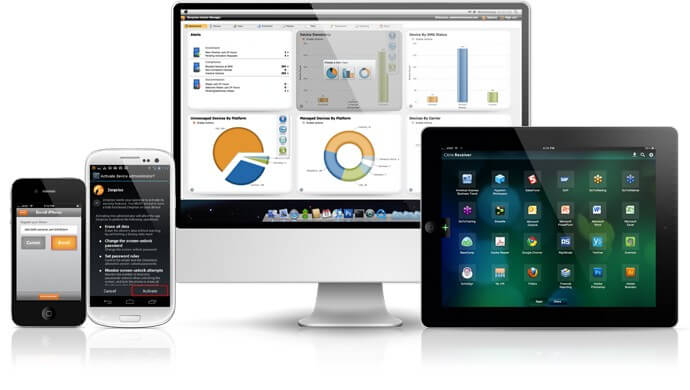 Citrix has announced that Gartner, Inc. has positioned Citrix in the leaders' quadrant of the 2015 Magic Quadrant for Enterprise File Synchronization and Sharing (EFSS) report1 for the second year in a row for its EFSS ShareFile product solution. ShareFile's integration with other products in the Citrix portfolio, provides flexibility and security via Restricted StorageZones, as well as extensive support for back-end integration which enables a hybrid EFSS architecture.
According to Gartner, "leaders provide mature offerings that meet market demand. They have demonstrated the vision necessary to sustain their market positions as requirements evolve. The hallmark of Leaders is that they focus and invest in their offerings to lead the market and affect its overall direction. Leaders can be the vendors to watch as you try to understand how new offerings might evolve. Leaders typically possess a significant, satisfied customer base and enjoy high visibility in the market. Their size and maturity enable them to remain viable under changing market conditions. Leaders typically respond to a wide market audience by supporting broad market requirements. However, they may fail to meet the specific needs of vertical markets or other more specialized segments."
Jesse Lipson, GM and VP of Workspace and Workflow Cloud at Citrix says that They feel being named a leader in multiple Magic Quadrant reports provides further validation of our consistent innovation and strong focus on providing an integrated user experience for all apps. Citrix continues to advance the experience it delivers to customers with a ShareFile workspace that moves with enterprise customers across four types of devices, continuing to create new ways to work better from anywhere and with a unique approach to restricting document sharing based on a file's contents to enable secure collaboration whenever inspiration strikes.
ShareFile is a secure EFSS solution that meets the mobility and collaboration needs of users and the data security requirements of the enterprise. With ShareFile, users are given true enterprise class data services across all corporate and personal mobile devices, while giving IT all the control it needs. Users can access, sync and securely share files from any device with people both inside and outside the organization for easy collaboration and enhanced productivity. Offline access keeps productivity up even when on-the-go. Citrix is the only company to be named a leader in the Gartner Magic Quadrants for Enterprise Mobility Management (EMM) Suites2, Application Delivery Controllers3 and Enterprise File Synchronization and Sharing1.We believe the company's consistent innovation and strong focus on providing an integrated user experience for all apps – Windows, Web, SaaS and mobile – make Citrix an excellent fit for organizations looking to deliver mobile access to apps and data for anytime, anywhere experiences.
To view the full 2015 Gartner EFSS Magic Quadrant report, pleasehttps://www.gartner.com/technology/reprints.do?id=1-2JGSD94&ct=150715&st=sb