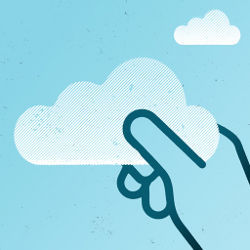 Citrix has announced that they are releasing new technology solutions that will provide additional services and revenue opportunities for the rapidly expanding Citrix Service Provider (CSP) channel.
Available now, the Cloud Provider Pack 2, gives service providers powerful, industry-leading technology that enables a simple approach to providing differentiated and vertical-specific Desktop-as-a-Service (DaaS) offerings delivered with Citrix XenApp and Citrix XenDesktop. Citrix Cloud Provider Pack 2 includes new Application Orchestration technology that automates sophisticated hosting-related tasks, such as management of infrastructure allocation, application placement and networking, in Citrix multi-tenant hosting environments. It also provides portal-based provisioning to simplify Windows-related provisioning operations for hosting providers through a new release of CloudPortal Services Manager. Service providers can easily leverage cloud multi-tenancy with prescriptive reference architectures on a variety of cloud architectures, including Citrix CloudPlatform powered by Apache CloudStack.
Citrix says that, the Citrix Service Provider program surpasses 2,600 partners offering DaaS solutions globally, as well as dozens of white label providers, heavily penetrating vertical markets such as telecommunications, healthcare, public sector, legal, finance, manufacturing, retail, agriculture, education. Unlike commodity cloud-hosted VDI options, Citrix provides service providers with the industry-leading XenApp and XenDesktop, delivering anywhere, anytime application and/or desktop access on any of the billions of devices on the market today. In addition, service providers have access to a choice of multi-tenancy models with virtualization- and cloud-neutral reference architectures. The powerful combination of leading technology and marketing support allows CSPs to create highly-differentiated, verticalized, and high-value services for their customers.
{loadposition content_starwind600}