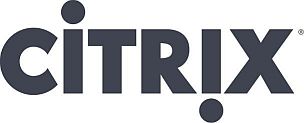 Today, at Citrix Synergy™, the conference where mobile workstyles and cloud services meet, Citrix announced the acquisition of Virtual Computer, provider of enterprise-scale management solutions for client-side virtualization.
Citrix will combine the newly-acquired Virtual Computer technology with its market-leading XenClient® hypervisor to create the new Citrix XenClient Enterprise edition. The new XenClient Enterprise will combine all the power of the XenClient hypervisor with a rich set of management functionality designed to help enterprise customers manage large fleets of corporate laptops across a distributed enterprise. The combined solution will give corporate laptop users the power of virtual desktops "to go", while making it far more secure and cost-effective for IT to manage thousands of corporate laptops across today's increasingly mobile enterprise.
The number of highly mobile workers as a segment of total employees is growing dramatically. IDC expects that by 2015 they are expected to make up nearly 40 percent of the workforce*. As a result, the number of laptops used by professional workers is exploding. Industry analysts see the growth in mobile devices like tablets and smartphones as complementary to PCs, making it more important than ever to have a holistic, enterprise-wide desktop virtualization strategy that enables anywhere, anytime access to desktops, applications and data from any device. IT will continue to invest in laptops for mobile and office-based workers, and must address the deployment, management and security challenges that go with these devices, while faced with the added demands mobile devices introduce to the enterprise.
—————————
*Source: IDC press release, "Mobile Worker Population to Reach 1.3 Billion by 2015, According to IDC," January 5, 2012
XenClient is a key component of the Citrix portfolio of desktop virtualization solutions, which includes market-leading products like Citrix XenDesktop® and Citrix XenApp®. Together, these solutions make it easy for people to access their business apps and desktops on any device they choose, including more than two billion PCs, Macs, laptops, tablets and smartphones. XenClient is specifically designed to target corporate laptop users, giving them all the benefits of virtual desktops on the go, even while disconnected from the network.
Virtual Computer is an ideal choice to accelerate the XenClient strategy. The company, located minutes from the Citrix Boston area offices in Bedford, MA, has long focused on scalable, centralized management solutions for Xen-based client hypervisors. Its technology includes world-class backup, disaster recovery, provisioning, security and monitoring capabilities that make it simple for administrators to create, deploy and synchronize virtual desktops running on corporate laptops.
The terms of the acquisition of Virtual Computer were not disclosed.
Quotes
"We have seen a tremendous amount of success with XenClient in our customer base, enabling enterprises to extend the benefits of virtual desktops to mobile workers. These customers are looking to take their virtual desktop deployments even further, and with the acquisition of Virtual Computer, we are able to rapidly accelerate innovation in client virtualization. This will lead to more highly-scalable centralized management, a high-performance user experience, and tighter integration with XenDesktop, which will help customers deliver virtual desktops to mobile workers."
– Mitch Parker, Group Vice President and General Manager, Client Virtualization at Citrix
"Virtual Computer had been on the ambitious journey to bring client-hosted virtualization to the masses. As we evaluated our options for the future, it became clear that the synergy we share with Citrix, its vision for XenClient, and the complementary nature of the work we have both done in this space would be a stellar combination. We're excited to become part of the de-facto leader in desktop virtualization, and accelerate our plans to create a win-win for our combined customers and business partners."
– Dan McCall, Chief Executive Officer, Virtual Computer Inc.
"IDC expects that the percentage of mobile workers will only increase over time. As companies adopt desktop virtualization, they will require the ability to deliver the same IT services to workers on the go that they can to office-based users. Solutions like Citrix XenClient and Virtual Computer can address this population. The combination of these powerful technologies into one solution has the potential to really make an impact, and Citrix is showing a strong commitment to advancing its client virtualization strategy."
– Brett Waldman, Senior Research Analyst, Cloud and Virtualization System Software at IDC
"We are using Citrix XenClient today as a key part of our innovative SmarTop® virtualized workplaces service. Our customers are already seeing great value in the solution and we believe the addition of Virtual Computer to the Citrix XenClient team will help us to further accelerate adoption of our service and to deliver the continued innovation our customers demand."
– Heiko Timmerkamp, Product Portfolio Manager for Workplace Services at Swisscom IT Services
"We're very excited about the combination of Virtual Computer and Citrix.  We already use Virtual Computer NxTop  in an integrated deployment with XenDesktop, and we know that adding the resources Citrix brings to the table will further accelerate the innovation for this market-leading client virtualization solution. With this acquisition, Citrix will be the only company that completely addresses all of the use cases for desktop virtualization – ranging from stationary task workers to highly mobile laptop users."
– Hal Smith, Head of PC infrastructure Support for BryanLGH
(a hospital system with over 4,000 staff members)
Three XenClient Editions
With the addition of the Virtual Computer technology to the XenClient portfolio, XenClient will be available in three editions covering a variety of uses.
XenClient Enterprise – will be available in Q2, 2012 as a standalone product and will also be included as part of XenDesktop Enterprise and Platinum. Customers can get a taste of what's coming next for XenClient Enterprise by downloading the Virtual Computer NxTop solution today.
XenClient XT – is currently available and designed to deliver the most extreme isolation and security available.
XenClient Express – is currently available and designed for IT pros and test and development professionals as a free, high performance local virtual desktop solution for running multiple virtual machines.