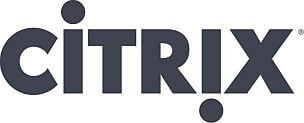 Citrix announced yesterday that they have closed the acquisition of Zenprise. Zenprise is a leading innovator in mobile device management (MDM). As announced on December 5 2012, Citrix will integrate the Zenprise offering for mobile device management, with its Citrix CloudGateway™ and Me@Work™ solutions for managing mobile apps and data.

As a result, IT will now have a comprehensive set of tools that make it easy to manage and secure devices, apps and data, while users will now be able to access any app from any device, giving them the freedom to work and play anywhere. Amit Pandey, former Zenprise president and CEO, will lead the new Mobile Platforms product group at Citrix. Citrix will continue to fully support and serve the Zenprise global customer base.
Citrix provides Zenprise, the most innovative and secure mobile device management solution, backed by the best customer service in the industry. Unlike most vendors that just manage mobile devices, we are focused on next generation MDM. This means making mobile apps "business-ready" and keeping mobile content secure, while harmonizing enterprise IT needs and the user experience. So, whether you are supporting "bring your own device", deploying mobile apps to your service fleet, or distributing sensitive documents to your board of directors, Citrix makes it easy for you to put mobile to work.