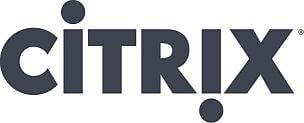 Citrix has announced the expansion of its CloudBridge product to incorporate wide-area networking (WAN) optimization capabilities from the industry-leading Citrix Branch Repeater product.  This new product line will address the transforming needs of enterprises as they evolve their applications from small datacenters to global locations and the cloud, while delivering the best user experience for virtualized desktops and mobile users.
By merging Branch Repeater, which accelerates a wide array of PC applications today and delivers the highest performance for virtualized desktops, into its CloudBridge accelerated cloud connectivity solution, Citrix will enable enterprises to deliver applications from any cloud while allowing a smooth transition from legacy PC applications. The same solution also allows enterprise datacenters to establish secure and optimized bridges to public cloud services such as Amazon Web Services and Microsoft Windows Azure as well as to their own datacenters and branches, broadening the choice of locations for application execution and delivery.
In the cloud era, businesses no longer want to house data at remote locations, instead opting to centralize files and applications in datacenters and the cloud. As a result, IT must transform from installed applications on PC's, to cloud-based application services, enabling enterprises to take advantage of cloud computing while continuing to serve users with the latest business applications. Virtual Desktop Infrastructure fully removes the need to optimize legacy applications in branches while emphasizing the importance of delivering a secure and outstanding experience for virtual desktop users. Securely connecting branches to cloud-based services while continuing to serve private WAN-connected applications delivered from the corporate datacenter provides the best user experience while maintaining security and reducing ongoing WAN costs.
Unlike complex and expensive competitive solutions that require IT to purchase multiple products from different vendors, the new CloudBridge is an extensible platform that will deliver IT twice the functionality yet require only half the amount of hardware, and all from the same vendor. When deployed in conjunction with theCitrix XenDesktop® product and Citrix XenApp® product, CloudBridge reduces bandwidth-per-desktop by more than 50 percent, significantly decreases high-definition video bandwidth consumption, all while continuing to provide substantial performance improvements for traditional enterprise applications such as email, file sharing, and database transactions.  The new CloudBridge provides a solution to optimize legacy PC applications while enabling enterprises to immediately leverage cloud-based application delivery via virtualized, PC client and mobile applications.
Availability
The Citrix CloudBridge products are shipping today with the CloudBridge 2000 and 3000 family for mid-range data centers. The CloudBridge 600 and 700 for branch deployments, and the CloudBridge 4000 and 5000, delivering 310 Mbps to 2 Gbps of WAN optimization and secure cloud bridging in the same appliance, are available for shipment in the second quarter of 2013. Current Citrix Repeater™ product, Citrix Repeater on NetScaler® SDX™ product and Branch Repeater product customers can enjoy the full benefits of the CloudBridge family functionality by upgrading to Release 7.0 software, which is available as a tech preview today. The CloudBridge virtual appliances continue to remain available on the Amazon Web Services marketplace. Release 7.0 also introduces connectivity to Microsoft Azure. The CloudBridge portfolio can be deployed as standalone physical or virtual appliances.
{loadposition content_starwind600}