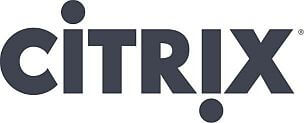 Citrix Drives Innovation with Investment in Mobile Security Startup Armor5
Citrix Startup Accelerator,a corporate initiative investing in early stage startups, has announced that it is investing in Armor5, Inc.  Armor5 is a newly launched company focused on enterprise mobility. The investment builds on the Citrix vision of providing solutions that allow enterprises to embrace employee mobility. Complementary to Citrix cloud and mobile solutions, including the recently-announced Citrix XenMobile™ MDM, the Armor5 technology addresses the growing need for data security and compliance in the mobile enterprise.

Armor5 was selected to join the Citrix Startup Accelerator portfolio because of its unique  approach to enterprise mobility and security. More employees than ever before are demanding access to the apps and data that will make them productive when they are outside the office – and they want this access from any mobile device, including their own personal ones. Founded by security, mobility and cloud computing experts from Adobe, Motorola and Yahoo, Armor5 safeguards intranet data and cloud applications by ensuring content from these systems never actually touches an end-user's mobile device.  A free, public beta version of the Armor5 service launched this week, with self-service sign-up.
As mobile workstyles and cloud services redefine the technology landscape, Citrix believes many of the best ideas will come from early-stage startups with the flexibility to approach enterprise challenges in entirely new ways. The Citrix Startup Accelerator program is part of Citrix Labs, an applied research group that enables Citrix to stay ahead of and adapt to new technology trends.  Focused on entrepreneur-led innovation, the program provides seed investments, office space, and mentorship to select startups from around the world. Companies selected for the program benefit from the global Citrix presence, its entrepreneur-friendly environment, large customer base and seasoned go-to-market strategies. The Citrix Startup Accelerator is designed to foster open innovation with up-and-coming startups while helping them come to market successfully.
Supporting Quotes
Martin Duursma, VP of Citrix Labs and CTO Office Chair, Citrix
"The Citrix Startup Accelerator enables Citrix to foster open innovation with cutting edge cloud and mobile technologies that will continue to impact the way we work. As we move toward a more mobile enterprise, the Armor5 technology provides a fresh approach to addressing employee demand for BYOD and the security challenges it brings."
Suresh Balasubramanian, CEO, Armor5, Inc.
"The Citrix Startup Accelerator provides a valuable opportunity that will help us bring our technology to market. It is more than just an investment – we are gaining access to corporate resources, mentorship and strategic assistance that will enable us evolve mobility capabilities in the enterprise." 
{loadposition content_starwind600}