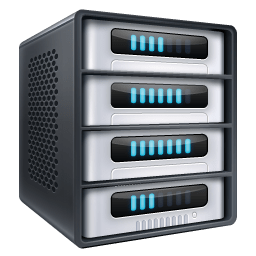 Citrix has announced that it is releaseing a product called Citrix WorkspacePod™, a fully integrated software solution for delivering modern workspaces, leveraging the recently acquired software-defined storage capability from Sanbolic. In collaboration with technology partners, Citrix is developing pre-packaged offerings that include integrated compute, storage and networking to reduce the cost and complexity for delivering applications including: Windows, Web and Linux. Customers and partners can use WorkspacePods to deploy workspace solutions that scale to thousands of users with superior, predictable performance and to deliver the high-quality intuitive end user experience that has become a Citrix hallmark. A WorkspacePod technical preview will be available in Q1 2015.
While server and software licensing costs are well known, storage cost and complexity remains one of the top barriers for VDI and application delivery adoption. Citrix WorkspacePods address that issue by enabling a simple and scalable converged infrastructure at a breakthrough price per user in the mobile workspace market, consolidating existing on-premise or cloud storage infrastructure and dramatically reducing the time to value for workspace deployments.
Citrix uniquely provides technology partners with the freedom to leverage their one-of-a-kind performance and configuration advantages to offer differentiated solutions that deliver mobile workspaces. The WorkspacePods can be deployed as standalone or in a mesh configuration within a data center as well as in remote regional or branch offices, enabling customers to deliver rich apps and desktops that can scale out to thousands of users with built-in high availability and enterprise-grade storage capabilities.
Citrix Summit Demonstration Showcases WorkspacePod Powered by HP
Today at Citrix Summit in Las Vegas, Citrix introduced the first WorkspacePod Powered by HP. This uniquely integrates Citrix workspace infrastructure software with HP's Moonshot platform and the HP ProLiant SL4540 server integrating compute, storage and networking, delivering rich apps and desktops with exceptional price, performance and flexibility. The advantages include:
Hardware savings up to 40 percent

 – compared to traditional SAN based architectures.

Multiple times greater user density per rack with significant energy savings

 – offering three times the user density per rack at less than one watt per user.

High performance networking

 – that includes integrated 40 gigabyte switching between compute and storage.

Superior graphics performance

 – with integrated CPU/GPU to support rich applications and desktops with motion graphics and server-rendered video.

Redundancy and availability

 – providing a fully redundant and highly available system for infrastructure, storage and workloads.
As part of the technology preview, HP, Citrix and channel partners will be providing the Citrix WorkspacePod powered by HP to customers for POCs in 1H 2015. Additional WorkspacePod offerings targeting branch and regional office deployments from Citrix technology partners will be forthcoming.