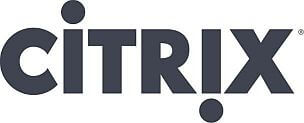 Citrix has announced that they now can enable enterprise customers and service providers to deliver high-performance mobile apps and Windows Server-based session desktops from Microsoft's Windows Azure cloud platform with the recently announced Citrix XenDesktop 7. With the licensing support for Remote Desktop Services (RDS) on Windows Azure, Citrix now extends session desktops to Windows Azure to support live session roaming, multiple device types and formats, and rich user-interface media experiences.
Running XenDesktop 7 in the cloud gives enterprises the ability to manage costs, extend capacity on demand, reduce lead-time for procuring and configuring hardware, and reduce hardware sizing risk as loads fluctuate. It also gives service providers the ability to focus on service delivery rather than managing the underlying infrastructure. XenDesktop cloud-hosted session desktops enable mobile workstyles, delivering any type of app, to any type of device, over any type of network.
The market for cloud-hosted session desktops is on the rise in response to enterprise and small-and-medium-business needs for flexible, cost-effective IT services that enable a mobile workforce. In fact, The 451 Group estimates the overall desktop virtualization market to be a $5.6 billion opportunity by 2015. In addition, it sees a 35 percent CAGR specifically for cloud-hosted desktop revenue through 2015.1 XenDesktop cloud-hosted session desktops enable enterprises and service providers to employ more delivery options with unprecedented user experience, data security and any-device ubiquity, including traditional thin clients, as well as the growing mobile device landscape.
Hosted Session Desktops from Windows Azure
Delivering hosted session desktops from Windows Azure gives Citrix enterprise customers the benefit of deploying in a cloud familiar to Windows administrators and optimized for Windows workloads. Additionally, service providers benefit from being able to focus on world-class service delivery made possible by the global presence of Windows Azure, rather than having to manage infrastructure. By leveraging existing Citrix Service Provider reference architectures for Citrix XenApp® and the Citrix Design Guide for Windows Azure, service providers can rapidly create high-quality multi-tenant session desktop services based in Windows Azure. This allows businesses of all sizes to mobilize Windows apps and Windows Server-based session desktops and deliver them as a cloud service to any device
Availability
Customers can implement Citrix XenDesktop 7 in Windows Azure today.