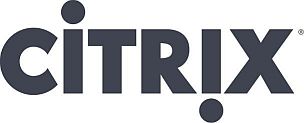 Citrix announced Project Avalon, the next phase in the evolution to transform any Windows application or desktop into a cloud service delivered across any network, to any device.  
Citrix today delivers Windows apps and desktops to over 100 million users. With Project Avalon, Citrix integrates the breadth of its technologies to extend these same capabilities to the thousands of enterprise customers eager to adopt private cloud deployments that offer the same resource optimization, infrastructure agility and economics that are currently only provided by public cloud offerings such as Amazon Web Services and Microsoft Azure.  Project Avalon empowers customers to rapidly deploy personalized Windows apps and desktops in a private cloud across single or multiple sites, and to utilize public clouds in a "capacity on demand" fashion in support of business initiatives such as business continuity, integrating mergers and acquisitions, or offshoring projects.
As the industry moves from the PC Era to the Cloud Era, the explosion of mobile devices and new applications is driving IT to provide anywhere access on any device. With millions of seats deployed worldwide, Citrix XenDesktop® is answering this need by providing simple and flexible solutions for the user along with the security and cost-savings benefits necessary to IT.  Desktop virtualization has allowed enterprises to deploy virtual desktops at scale, across multiple datacenters and geographies.  With this increase in scale, they are building datacenters, managing thousands of virtualized desktops and creating custom deployment scripts for automation, management and personalization of virtual applications and desktops. Whether customers are starting with a virtual desktop or private Infrastructure-as-a-Service (IaaS) cloud, today there is clearly a need for the path leading to Project Avalon.
Introducing Project Avalon
Project Avalon delivers on the industry's need for the next phase in cloud services – transforming any Windows application or desktop into a cloud service that can be seamlessly delivered across any network, to any device.  Project Avalon enables those using private cloud solutions to create the following scenarios currently enjoyed via public cloud offerings today.
Quickly and simply deploy Windows apps and desktops as a cloud service
As virtual desktop deployments increase in size and scale, organizations are looking to cloud deployment models to enable self-service, cost effective, flexible and agile infrastructure to deliver Windows apps, desktops and data across private and public clouds.  Project Avalon is a highly optimized and tuned integration of XenDesktop and CloudStack™ that enables multi-tenant deployment across multiple locations and multiple clouds, and delivery across any network to any device. Project Avalon provides organizations with the ability to shift apps and desktops into public clouds to deliver capacity on demand. This helps many customers today looking to support business continuity and disaster recovery initiatives, as well as those looking to better equip people in everyday scenarios such as enabling contractors, offshoring projects and integrating mergers and acquisitions.
Automate and efficiently provision, manage and orchestrate apps and desktops Project Avalon provides the ability to define and automate the creation of a workspace that can scale to any number of users from 100 to over one million. Any user, regardless of the workspace size, still experiences the same performance characteristics, network configuration and isolation requirements all while having the orchestration engine complete the deployment – hands-free. When it comes time to update apps or desktop images, the admin simply points to the new image, and Project Avalon handles draining servers and migrating subscribers without manual intervention.
Manage technology transitions at a business pace without taxing IT resources  Project Avalon is built upon an open architecture that eliminates technology-specific management of Citrix XenApp®, XenDesktop, Windows Server, hyper-visor technology or public cloud offerings.  The ability to "mix and match" enables IT to focus on delivering desktops and applications based upon business needs, rather than vendor-introduced technology transitions.
Seamlessly deliver a secure, cost-effective personalized workspace to every userUnlike "vanilla" Desktop-as-a-Service (DaaS) offerings in the market today, Project Avalon with integrated cloud storage via Citrix ShareFile® provides the capability to ensure that user profiles, settings and application data are securely delivered to every user.   Regardless of where the information is coming from or the type of device it is going to, the virtual desktop experience remains persistent and personal each and every time.
Inside Project Avalon
Project Avalon creates an infrastructure that transforms any desktop to an Amazon-style cloud.   By leveraging the new Citrix CloudPlatform, powered by Apache CloudStack. Avalon will also make it easy for existing Citrix customers to adopt new features at whatever pace they like, allowing them to "mix-and-match" different versions of Windows Server, XenDesktop and XenApp – and span across any mix of public and private clouds. Project Avalon also incorporates and extends the app orchestration technology from the Citrix Cloud Provider pack, which is available to over 2000 Citrix Service Provider (CSP) partners and hundreds of thousands of hosted desktop users.  Service providers can deploy Project Avalon as a highly scalable, fully multi-tenant, multi-site cloud and deliver self-service enabled, personalized Windows apps and desktops to organizations of all sizes that will seamlessly integrate with enterprise private clouds.
Project Avalon's integration with ShareFile enables personalized user setting and data across all deployment models leveraging cloud economics.  CloudGateway™ delivers Project Avalon apps, desktops and data to any device via secure self-service enterprise app store Citrix NetScaler® powers the world's largest clouds today and ensures security, high performance, reliability and availability.
Availability
At this point in time, we are not announcing availability of Project Avalon.  Citrix XenDesktop and CloudStack are available separately at this time.  Also, authorized Citrix Service Provider partners have exclusive access to the Citrix Cloud Provider Pack which provides them with efficiencies in the data center, superior end-user experience with all types of apps, and support for every type of device.
Quotes
Bob Schultz, Group Vice President & General Manager, Desktops and Applications, Citrix
"Project Avalon brings together the openness and innovation of Citrix CloudPlatform, our experience and growing momentum with Citrix Service Providers and our track record of leadership in desktop virtualization, to transform the delivery of Windows desktops and applications into a service across private and public clouds.    Enterprises gain the operational efficiencies of a cloud infrastructure and ability to flex into public clouds for capacity on demand.    Service providers gain the ability to manage multiple tenants, in multiple sites across multiple clouds as a single entity.    Both gain the flexibility to mix, match and migrate technology elements as their business needs evolve.      With Project Avalon, Citrix customers have a clear path now to move ahead from today's desktop virtualization investment into tomorrow's cloud deployments."