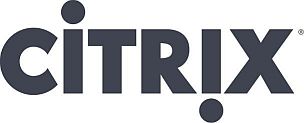 Citrix unveiled ShareFile StorageZones, providing IT the ability to choose optimal locations for storing corporate data – on premise within their private cloud, in secure Citrix ShareFile-managed cloud storage options in multiple user-specified locations worldwide, or a hybrid of the two.
With this new feature, businesses can ensure that they are meeting their specific compliance and performance requirements while taking advantage of the economic benefits that a cloud-based data-sharing service offers. The company also announced several new enterprise-class enhancements to ShareFile. These enhancements are aimed at addressing the mobility, data sharing and collaboration requirements of the workforce while providing additional management and security features that businesses expect.
The consumerization of IT and new mobile workstyles have been instrumental in driving user adoption of consumer grade data-sharing services. However, the use of these data-sharing services for business can present security challenges for some organizations, including those that must adhere to regulatory policies. ShareFile StorageZones, previewed to an audience of 6,000 Citrix customers and partners today, gives IT the control and flexibility to securely store data on or off premise, or both. The new on-premise storage option allows IT to place data in their private cloud to meet unique data sovereignty and compliance requirements. Businesses can also benefit from performance improvements, by giving IT the ability to store data in close proximity to the user through both on- and off-premise options. Furthermore, the multiple storage options that ShareFile StorageZones offers allow IT to build the most cost-effective solution for their organization. A tech preview is available today and Citrix is targeting later in 2012 for general availability of this innovative feature.
"With an increasingly distributed workforce that expects it to be easy to store and share their files and content, IT departments are under more pressure than ever to ease up on data storage policies to improve end user access and productivity," said Jesse Lipson, VP and GM, Data Sharing, Citrix. "The reality is that these policies exist for a reason and ShareFile StorageZones allows our customers to tailor their data storage to meet their specific business requirements while also offering a great end user experience."
ShareFile offers best-in-class capabilities to end users such as secure file sharing on any device, robust sync tools to manage data on multiple devices, and seamless Microsoft Outlook integration, while extending enterprise-grade security and control capabilities to organizations including new flexible options for how data is stored and shared. In addition to ShareFile StorageZones, Citrix announced enhancements to its app for iPad, as well as integration with other Citrix products designed to give customers more control while creating options for seamless mobile, collaborative and productive work experiences.
ShareFile for iPad enhancements improve mobile device management and provide a great user experience.
The ShareFile app for iPad now has several new features for an enriched user experience. These include a redesigned, more intuitive user interface; superior offline access features and seamless access for users with multiple ShareFile accounts. ShareFile for iPad also includes new security controls such as the "poison pill" option that enables IT to prescribe data expiration policies for mobile devices and improved audit and monitoring controls to track user logging activity. The new app will be available in the App Store by the end of May.
ShareFile integration with CloudGateway 2 accelerates deployment of ShareFile for enterprise customers.
At Synergy 2012 today, Citrix also announced ShareFile integration with CloudGateway 2, enabling enterprise-wide deployment of ShareFile. The combined power of CloudGateway and ShareFile will further enhance authentication and data security while providing users the freedom and flexibility to access, share and sync data on multiple devices with easy single sign-on access. Once employees have their ShareFile account provisioned, they will be able to access all their data on any device through Citrix Receiver. They can also access and edit their data with either editors available on the device or with Windows applications hosted by XenApp for a rich content editing experience. This integration enables enterprises to fully embrace and jumpstart a comprehensive mobility strategy for its employees while providing a single point of access for all their apps and data. Integration with CloudGateway 2 will be available in July 2012.
Integration with Podio offers secure social file sharing in dedicated workspaces.
Available immediately, Podio, the social team collaboration platform acquired by Citrix in April 2012, is now integrated with ShareFile, offering a seamless way of sharing files in Podio's dedicated workspaces. Podio users can attach files stored on ShareFile to their workflows, status messages, tasks and workspaces for team collaboration in a social environment.