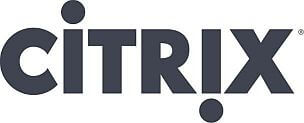 At the Citrix Summit partner conference in Barcelona today, Citrix announced a major expansion of its popular Citrix Ready technology verification program to embrace growing customer demand for its mobile, cloud and networking solutions.
For years, Citrix partners and customers have relied on the Citrix Ready seal of approval to determine which third-party products are verified to work with Citrix desktop virtualization solutions. The newly expanded Citrix Ready program unveiled today adds more granularity around use case, and expands the program to thousands of third-party mobile, cloud and networking products to reflect the company's growing leadership in these fast-growing markets. Citrix also launched a new marketplace for Citrix Ready verified products called the Citrix Ready Xchange. Together, these enhancements are designed to simplify decision making and reduce risk for customers and channel partners as they design open, integrated solutions for the mobile and cloud era.
While most of the enhancements to the program are designed to benefit customers, technology partners themselves will also receive increased value.  Additional membership levels will best match the needs of a partner's level of engagement with Citrix. A new technology engagement model will provide easier integration, roadmap planning and hands-on training courses. Lastly, we've added a host of new sales and marketing benefits to so we can more easily grow our businesses together around four core ecosystems: Desktop, Mobile, Cloud and Networking.
New Citrix Ready Program Benefits for Customers
The new Citrix Xchange marketplace allows customers and channel partners to learn about third-party technology products designed to work with Citrix solutions in a dynamic, interactive environment. In addition to seeing product verifications, customers can read and post their own ratings and reviews and participate in discussion forums with peers via social media linkage.
Citrix Ready custom branded verification categories now include:
Citrix Ready "HDX™ Verified" and Citrix Ready "HDX Premium Verified": These new verifications are targeted primarily at thin clients, zero clients, and other innovative non-PC devices that need to deliver a rich, high-definition experience for virtual Windows apps and desktops. The new "HDX Ready" verification level ensures a device is verified for knowledge workers who primarily use productivity and line-of-business apps. The new "HDX Ready Premium" verification level targets power users whose workflow include apps that run rich multimedia and unified communications in addition to productivity and line of business apps.
Citrix Ready "MDX Verified" for native mobile apps: The new "MDX Verified" designation is designed for customers using Citrix CloudGateway with MDX technology as an enterprise mobility solution to deliver native iOS, Android and HTML5 apps to mobile devices. The new verification ensures that technologies like MDX App Vault, MDX Web Connect, MDX Micro VPN and MDX Policy Orchestration work together in concert to provide the best native mobile device experience for users, while ensuring full security and control for IT.
Citrix Ready "Cloud Verified" for cloud services: The new Citrix Ready "Cloud Verified" category is designed to help enterprises and providers build new clouds. This new verification signifies that third-party cloud applications, technologies and solutions have been tested and verified to work with Citrix CloudPlatform, powered by Apache CloudStack, which helps customers build clouds, and Citrix CloudPortal™, which transforms those clouds into business-ready services.
Citrix Ready "NetScaler® and NetScaler SDX™ Verified" for network services: The new Citrix Ready "NetScaler Verified" designation indicates a third-party networking service has been tested and validated to work with the Citrix NetScaler line of application delivery controllers. The upcoming Citrix Ready "NetScaler SDX Verified" will extend this verification to the next generation NetScaler SDX platform.
New Citrix Ready Program Benefits for Technology Partners
An enhanced technical engagement model to foster the partnership across the three stages of product collaboration – onboarding, verification, and ongoing support
Ability to get direct feedback from customers and third party implementers with social media tools, a new ratings engine and analytics
Three new membership levels – Premier, Plus and Access – that provide more choice on technical and business engagement options
More sales and marketing benefits, including deeper go-to-market with Citrix to reach a broader base of global customers
The Citrix Ready program also features a popular community verified site that lists products and solutions recommended to work with Citrix technologies. These are published and voted on by an extensive community of thousands of Citrix users, partners and customers worldwide.