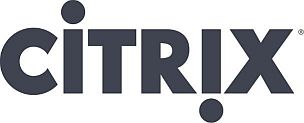 Citrix announced it has won the 2012 Microsoft Alliance Advanced Infrastructure Partner of the Year Award. The company was honored among a global field of top Microsoft partners for demonstrating excellence in innovation and implementation of customer solutions based on Microsoft technology.
"It is gratifying to be recognized for the third year in a row as Microsoft's Advanced Infrastructure Alliance Partner of the Year," said Simon Hayes, vice president, global strategic alliances for Citrix. "We value our close relationship with Microsoft, and together we are leading the charge and outpacing the competition in desktop virtualization for the enterprise with solutions like XenDesktop, leveraging the power of Hyper-V and System Center. We are excited to continue our work with Microsoft in the coming year."
Awards were presented in multiple categories, with winners chosen from a set of nearly 3,000 entrants worldwide. Citrix was recognized for providing outstanding solutions and services in Alliance Advanced Infrastructure.
The Alliance Partner of the Year—Advanced Infrastructure Award is a special recognition award to acknowledge the alliance partner that has demonstrated leadership in driving Microsoft-based advanced infrastructure solutions to enterprise customers in the past year, as well as field engagement and commitment to Microsoft in opportunities, including Partner Solution Plans (PSPs). The winner has demonstrated successful wins, including customer references and solutions profiled, infrastructure investments to drive Microsoft-based business (such as headcount, financial investments), joint marketing, readiness, training, and breadth of engagement across the 13 Microsoft areas.
"Microsoft is pleased to recognize Citrix as the Alliance Advanced Infrastructure Partner of the Year. Citrix has worked closely with Microsoft for many years to deliver comprehensive and flexible virtualization solutions to our mutual customers across the globe," said Mark Hill, vice president, Enterprise Partner Group, Microsoft Corporation. "Citrix continues to make significant investments to deliver technologies that extend customers' investments in Microsoft technologies and make virtualization easier for organizations to adopt."
The Microsoft Partner Awards recognize Microsoft partners that have developed and delivered exceptional Microsoft-based solutions during the past year.