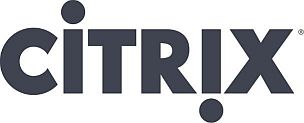 Citrix today announced that leading Web hosting provider 1&1 Internet has designed its public cloud offering, Dynamic Cloud Server, on Citrix XenServer® technology, demonstrating significant momentum for the rapidly growing Citrix Cloud Platform Business.
Fueled by the strong leadership and rapid adoption of open source Xen technologies, 1&1 Internet has strategically adopted Citrix technology for its public cloud computing solution. Citrix XenServer is now powering cloud services for four out of five of the world's largest hosting providers.
With 11 million customers supported by five highly secure green data centers across Europe and the U.S., 1&1 Internet selected XenServer to provide a flexible infrastructure from which to launch its public cloud services. XenServer will make it possible for the global hosting company to deliver granular control of server resources using a proven cloud-ready virtualization platform to meet customer price, performance and scalability requirements.
1&1 Internet created its Dynamic Cloud Server on XenServer technology due to
product maturity
open source code-base
flexible pricing model
Citrix worldwide support and services
XenServer is a complete server virtualization platform built on the powerful Xen hypervisor. Xen technology is widely acknowledged as the fastest and most secure virtualization software in the industry and is designed for efficient management of Windows® and Linux® virtual servers, delivering cost-effective server consolidation and business continuity.
XenServer serves as the virtualization platform of choice in a majority of the public clouds today. 1&1 Internet joins an impressive list of large cloud service providers that utilize Xen/XenServer technology including Amazon, and other private and public cloud offerings.
Quotes
Sameer Dholakia, group vice president and GM, Cloud Platforms Group, Citrix
"The Citrix cloud platforms portfolio is leading the industry in cloud computing build-outs, powering many of the world's largest clouds. We are committed to open source solutions as the most viable path to cloud computing with both our open source Xen and Xen Cloud Platform offerings as well as our contribution of CloudStack to the Apache Software Foundation."
Michael Frenzel, vice president, 1&1 Internet
"We wanted a partner who would support an open source mindset for ongoing product enhancements and XenServer delivered the right combination of features, performance and price to support 1&1 Internet in its strategy to build and scale our cloud computing service. Developing open sourced software is an important element to achieving our objective, which we see as an attainable and sustainable path for growing along with the cloud market. Xen and XenServer are technically sound platforms that continue to lead the way in functionality and performance. Combined with our significant internal resources, it was an easy decision to partner with them for our cloud virtualization platform."
1&1 Internet, Inc. is a subsidiary of United Internet, a profitable public company with a market cap of $3 billion. 1&1 was founded in 1988 and hosts more than 11 million domain names, while more than 70,000 servers run on the company's five state-of-the-art, green data centers. 1&1's global community is approximately 11 million customer contracts strong. The company's North American headquarters is located in Chesterbrook, PA.