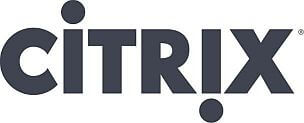 Citrix has released VDI-in-a-Box Project Bermunda Tech Preview. 
Project Bermuda delivers a simple, complete VDI solution with personalized and pooled desktops. It runs on latest Windows operating systems, supports latest hypervisors, and integrates  with your existing Citrix environment. 
Project Bermuda extends Citrix VDI-in-a-Box with several features:
Support for Windows Server 2012 Hyper-V, enabling you to stay current with Windows Server technologies
Deliver central storefront through Citrix Cloud Gateway, providing single point access to virtual desktops from any device  
Optimization pack for Microsoft Lync, offering unified communications platform for  high-definition user experience
What's new in VIAB Project Bermuda:
Personal Desktops: in addition to pooled desktops, you can now create and provision a new personalized desktop type. With personal desktops, you have the best of the both worlds: fully  personalized, persistent user environment with user installed apps and data, and easy, centralized desktop management by admins.
Touchless Desktop Agent: The VDI-in-a-Box Desktop Agent is now automatically installed on the draft images. You no longer need to manually install the Agent.
Active Directory Failover: specify more than one Active Directory server and achieve high availability of user database. Ability to Specify Virtual Desktop Names: you now have complete control of your desktop names. No  more random characters in these names.
Grid-Wide Virtual IP Address: easily configure a virtual IP for your VDI-in-a-Box grid and have end-toend high availability right out of the box without requiring a load balancer in front of the grid Searching Active Directory for Users and Groups: assign users and groups to virtual desktops by  searching their names. You no longer need to remember the exact user or group name.
Separate User and Computer Domains: you can now place users and desktops in different Windows domains.
Dual Datastores (Experimental): you can store images and personal desktops on a datastore separate from that used by pooled desktops. This allows you to optimize the performance of your grid by taking advantage of small amounts of a faster storage such as SSDs.  Please note that this feature is only available with HyperV and ESX.
Note: This software is not supported in a production environment
Click here to learn more and download (may require a valid mycitrix.com account
{loadposition content_starwind600}