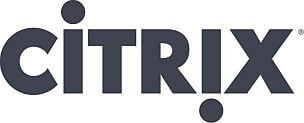 Back in Synergy Barcelona 2012, Citrix announced to new features called @WorkMail and @WorkWeb.This @Work technology works with CloudGateway which is an enterprise mobility management solution that securely delivers mobile, Web and Windows® apps and data to any device. As part of the next release of CloudGateway, we are enhancing the already robust set of MDX security capabilities to ensure that all native mobile apps and their associated data are always protected – especially when downloaded to the local device. In addition, great new mobile productivity apps that were announced at Synergy Barcelona in October, @WorkMail and@WorkWeb, will be available and included in CloudGateway 2.5!
Here are the some details about the @Work Apps for iOS:
Secure mobile email with exceptional user experience. @WorkMail is a beautiful new native iOS and Android email, calendar and contacts app that leverages the mobile app security features in CloudGateway through MDX technologies to offer secure productivity on the go. Users can attach docs to emails and save attachments back using ShareFile, open web links, including internal sites, with @WorkWeb, and send calendar invites with GoToMeeting using the free/busy information of attendees provided by @WorkMail  – all while staying inside the secure container on the mobile device. @WorkMail supports ActiveSync and Exchange and offers security features such as encryption for email, attachments and contacts.
Secure mobile web browser. @WorkWeb is a full-featured consumer-like mobile browser for iOS and Android devices that enables simple, secure access to internal corporate web, external SaaS, and HTML5 web applications. @WorkWeb leverages MDX technologies such as MDX Access to create a dedicated VPN tunnel for accessing a company's internal network and encryption for the browser cache, bookmarks, cookies and history to ensure that users can access all of their websites, including those with sensitive information.  @WorkWeb offers a seamless user experience in its integration with the Me@Work apps and other MDX-enabled apps to allow users to click on links, such as 'mailto' or GoToMeeting, and have the native apps open inside the secure container on the mobile device.
MDX enhancements with encryption and mobile DLP. As part of the new release, encryption and mobile DLP technologies and usage policies have been added to fully secure web and native mobile apps and data. These technologies deliver new levels of security through policies that can encrypt native mobile applications and their associated data as well as provide granular data leak prevention policies that can disable camera, the "open-in" function, iCloud use, copy and paste commands, the sending of emails or SMS, and printing on an app by app basis.
Click here to learn more about (requires a valid mycitrix.com account) PS. You'll find the download under CloudGateway 2.5 Enterprise -> @Work Applications
{loadposition content_starwind600}