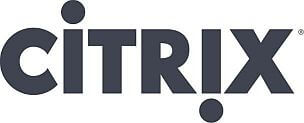 Citrix has announced forthcoming features and technology previews for its flagship XenApp and XenDesktop product lines planned for Q1 2015. The new capabilities can be leveraged by customers as easy add-on updates to their existing XenApp and XenDesktop deployments to provide users with the latest enhancements that deliver an unsurpassed experience, add new security features and provide increased flexibility for application and desktop delivery. The feature upgrades will ensure Citrix customers benefit from the latest application and desktop virtualization advancements to gain additional value from their existing environment.
Forthcoming XenApp and XenDesktop Features
Citrix will be releasing the following feature upgrades to enhance collaboration, security and performance in the first quarter of 2015:
Optimization Pack for Lync – Citrix will update the HDX™ Optimization Pack for Microsoft Lync to expand delivery of Lync 2013 to Linux and Mac devices, and introduce new telephony features to make it easier for those users to take full advantage of unified communications.
Director Session Recording – This feature will provide IT and security directors and administrators with more granular insights into user sessions to improve auditing and to provide more proactive troubleshooting capabilities.
XenServer® 6.5 – Customers running XenApp and XenDesktop on the XenServer hypervisor will benefit from an upgrade to XenServer 6.5, particularly their users who require high-quality graphics performance, such as designers and engineers. Advantages of the new release of XenServer include a 50 percent increase in server density for delivering high-end 3D graphics applications in virtual desktops, increased operational agility and a reduction in the total cost of ownership of datacenter operations.
These forthcoming features will complement recent updates to Citrix Receiver™ for Chrome and Citrix Receiver for HTML5 and Citrix Receiver for Windows that increase flexibility and boost performance.
Calvin Hsu, Vice President, Product Marketing, Desktop and Apps at Citrix says that "Citrix is seeing tremendous advances from Citrix engineers that promise to unleash a new wave of app and desktop delivery innovation at Citrix. These feature updates and technology previews continue to extend our lead in securely delivering the best user experience with the highest degree of deployment flexibility in the industry."
Upcoming XenApp and XenDesktop Feature Technology Previews
Citrix will also be providing technology previews of the following features to existing customers who are active on Citrix Subscription Advantage:
Linux Virtual Desktop Agent – While Citrix has been delivering Windows applications to Linux devices, some organizations depend on Linux-based engineering and research applications and want to deliver those to workers as virtual apps. To meet this need, Citrix will introduce a Linux Virtual Desktop Agent, so employees can run Linux applications on non-Linux devices.

HDX with Framehawk 

– Business executives and other professionals must frequently use Wi-Fi or cellular networks that can be slow and inconsistent.

Citrix HDX with Framehawk provides unique acceleration technologies that overcome challenging network conditions to deliver a better-than-native user experience, whether using work applications, accessing web-based applications or watching videos.
DesktopPlayer® for Windows– Some workers, including contractors and consultants, require access to their workspaces even when no network connection is available. Citrix DesktopPlayer for Windows will provide a secure offline virtual desktop on corporate and BYO Windows laptops.