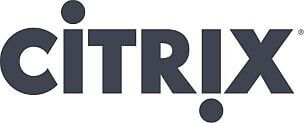 Palo Alto Networks has been working closely with Citrix to develop solutions for customers that want secure access to any application from any device. Initially, we focused our collective efforts on integrating our next generation firewall with Citrix NetScaler to deliver secure, high performance cloud networks. Our mutual customers have been very pleased with the results we've delivered with this combination of best-in-class products.
Palo Alto Networks extend those benefits to mobile device users in enterprises. Both companies share a mindset that mobile device users should have broad access to applications without compromising security. Citrix recently announced their XenMobile Mobile Device Management (MDM) solution. It's a really well-conceived solution that combines MDM, secure e-mail and browsing, mobile application containers, a unified application store, and identity management.
Palo Alto Networks is integrated with XenMobile to enable customers to manage, secure, and connect mobile devices to the corporate network through GlobalProtect. GlobalProtect is our solution to ensure that the same secure application enablement policies that protect users at the corporate site are enforced for all users, regardless of their location and device type.
XenMobile can be used to provision and automatically configure VPN settings in iOS and Android. Mobile device users automatically receive VPN configurations, including device certificate authentication for additional device and network security. XenMobile not only simplifies the initial deployment of GlobalProtect, but also ensures ongoing compliance of employee-owned mobile devices. XenMobile automatically checks for compliance violations and takes remediation action to proactively prevent security breaches.
You can learn more about GlobalProtect by visiting: https://paloaltonetworks.com/globalprotect and about the specific integration with XenMobile by visiting:https://media.paloaltonetworks.com/documents/Citrix-Mobile-Device-Management.pdf
Together, Citrix and Palo Alto Networks have introduced an elegant solution for companies that want to embrace mobility as a way to improve productivity, but still want to eliminate the threat vectors created by the BYOD phenomena.
{loadposition content_starwind600}