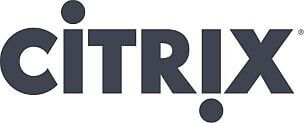 Cloud Services Delivery Platform Brings Self-Service IT to Enterprise and Service Providers
Citrix today announced availability of CloudPortal™ Business Manager 2.0, a cloud services delivery platform that enables enterprises and service providers to unify the commerce, user management, provisioning and operational aspects of a cloud into a single cloud interface for delivering anything as a service (XaaS).
CloudPortal Business Manager 2.0 allows cloud builders to transform general purpose cloud infrastructures into consumable business services, shifting the role of IT from gatekeeper to strategic cloud services broker by enabling an agile IT-as-a-Service model. Today's news further expands the Citrix vision for helping businesses of all types and sizes build clouds the way the world's most successful clouds are built.
CloudPortal™ is a Business/Operational Support System (B/OSS) platform that enables service providers to get to market with an Infrastructure-as-a-Service (IaaS) cloud that has been built on the CloudStack™ platform.
It is an enterprise grade operations support platform that comes integrated with CloudStack. CloudPortal includes standard modules and components for Account Management, Pricing & Billing, CRM, and Reporting that can be quickly implemented for public cloud initiatives.
Operating a cloud as a business, internally or externally, can be a difficult task without the right set of tools to connect cloud services to business operations and end-users. For today's cloud architects, building infrastructures to meet elasticity and resource pooling requirements of the cloud is already well-defined – the challenge has been delivering cloud services in a meaningful and accessible way to all users, technical and non-technical.
With CloudPortal Business Manager 2.0, businesses can move their cloud services strategy beyond Infrastructure-as-a-Service (IaaS) to include applications, workloads and services with a powerful platform for metering, managing and delivering them to users via a simple, self-service catalog. Open and extensible, administrators can also leverage the newly available SDKs and APIs for CloudPortal Business Manager 2.0 to offer best-of-breed third-party or in-house cloud services that seamlessly integrate with existing business and operations systems.
What is New?
New key features of CloudPortal Business Manager 2.0 include:
Custom Cloud Services Catalog – Create a custom catalog of services including IaaS, cloud, 3rd party, value-add and IT services that are delivered to users through a simple, self-service interface.
Extensible Platform – Leverage the partner ecosystem and newly available SDKs and APIs to seamlessly deliver any service (IaaS, PaaS, storage, etc.) while broadening the portfolio of services to differentiate and increase the value of the cloud.
Complete Cloud Visibility – Give users a single, comprehensive view of their cloud services, including availability, system health, performance, account status, utilization, billing, helpdesk and alerts. 
Metering and Monitoring – Track service usage with real-time reports and proactively monitor system health with built-in alerts. Generate customized reports for current and historical activity with drill-down analytics.
Workflow Approvals – Define workflow rules for new user activation and service provisioning to ensure departmental requirements and budget approvals are met.
{loadposition content_starwind600}